Thursday 11th. December 2014
Board Meeting 5.00pm to 6.30pm
Draft Agenda
1. 2014 expenses and 2015 budget
2. 2015 Program
- Technical seminars
- Contests
- Site visits
- Training course(s)
3. Membership
4. Any other business
The meeting is open to any BAWA members who wish to attend.
Regular Meeting
6.30pm - 7.00pm - Social time
Time to discuss projects and woodwork with your fellow members
7.00pm - Hors D'oeuvre/Dessert Potluck. Please bring any contibution that you think we will enjoy. Coffee and sodas will be available)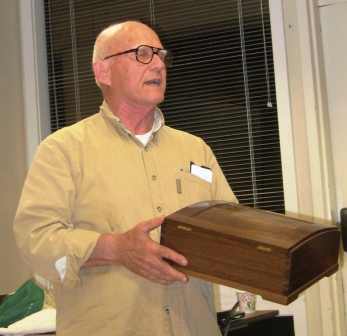 Guest speaker: Arnold Champagne
plus Show and Tell.
---
Meeting Locations
Board meeting: Spray Room, Regular meetng: Mist Room
William Walker Recreation Center
650 Shell Blvd., Foster City