Thursday 19th February 2015
6.30pm - 7.00pm - Social time
Time to discuss projects and woodwork with your fellow members
7.00pm - 9.00pm - Regular meeting start
Very special guest: Yeung Chan, BAWA member

Yeung Chan has presented to BAWA many times over the years. His knowledge and skill of Chinese woodworking plus his design experience always makes for a interesting presentation.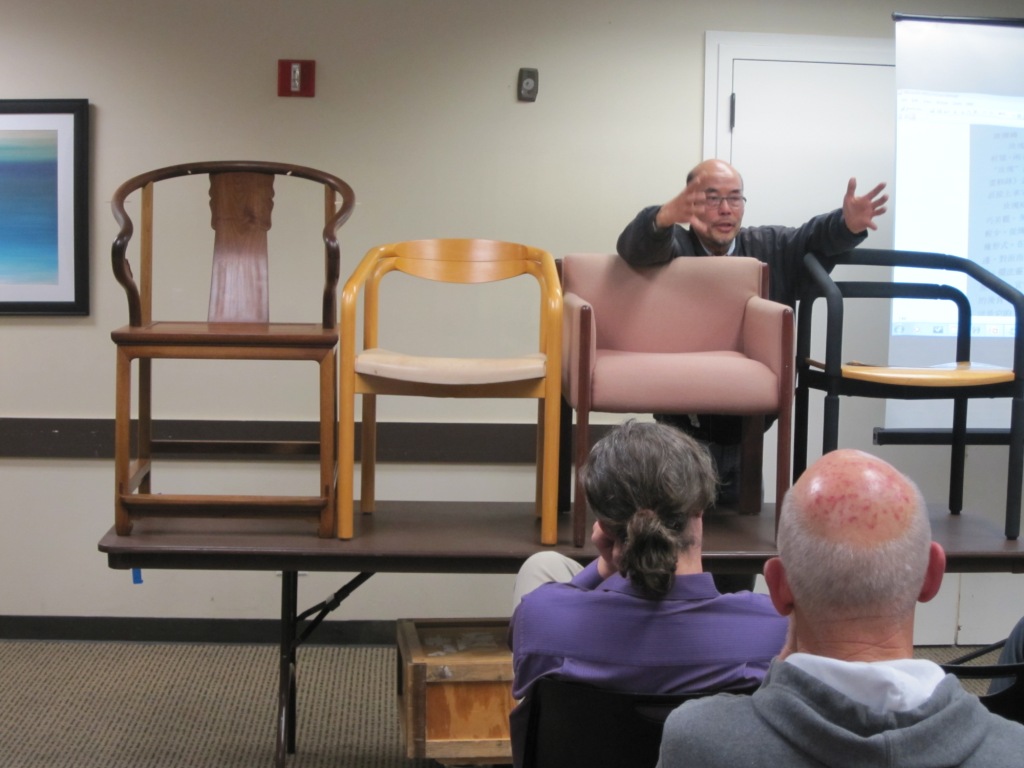 After coming to this country in 1973, Yeung at first worked in the printing trade. Then in 1977 he and his wife moved to Calif and he started working for Metropolitan Furniture, a contract furniture company in South San Francisco. Soon he got a job in their pattern making department, and eventually he became Manager of Research and Development. While there for 12 years he helped create many award winning designs for the company. But in the early 90's, yearning to make his own pieces, he built a shop in his home and started making studio furniture. Soon he went to the College of the Redwoods for 9 months and studied with renowned teacher, James Krenov.
In addition to making furniture Yeung is teaching: He's been appearing each year on the road with other nationally prominent woodworkers at woodworking shows around the country, and he's returned to the College of the Redwoods many times to teach summer courses on tools and joinery. Yeung has also taught at Marc Adam's School of woodworking in Indiana,The North Bennett School in Boston, the Carlton College in Minnesota, Rosewood Studio and others. He has lectured and presented his research on historically correct Chinese joinery and furniture making at many places across the country including the Asian Art Museum in San Francisco, the Peabody Essex Museum and M.I.T. in Boston. On several occasions over the years Yeung has presented to BAWA, some of his extensive knowledge and expertise on Chinese furniture construction, the making of woodworking tools, and furniture joinery with power tools. On several occasions Yeung has held special joinery & techniques and tool making seminars for BAWA members.
Plus Show and Tell etc.
---
Meeting Location
Bluebird Room
William Walker Recreation Center
650 Shell Blvd., Foster City