Thursday 19th November 2015
5.00 to 6.30pm BAWA Board meeting
6.30pm - 7.00pm - Social time
Time to discuss projects and woodwork with your fellow members
7.00pm: Formal Annual meeting including election of officers.
Followed by regular meeting with guest speaker Scott Wynn.
See this month's Newsleeter for agenda of Board meeting and formal Annual meeting: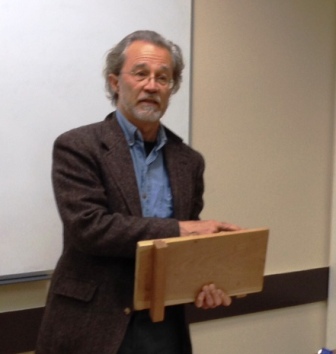 "I'm preparing a new book that's focused on the metal Stanley/Bailey planes and I'm preparing a photo essay on fixing up a "flea market find". I also am preparing a photo essay on setting up a new Stanley 60 1/2 block plane (the cheap one). All this may not take that long. I think I would also encourage people to bring their Stanley planes in and I can try and troubleshoot set-up or problems they're having."
For information on Scott's work: scottwynnarchitect.com
---
Meeting will also include any Show and Tell and other contributions.
---
Meeting Location
Bluebird Room
William Walker Recreation Center
650 Shell Blvd., Foster City