---
Sunday January 20th 6.00 pm
Presenter: John Blackmore
Hone Your Sharpening Skills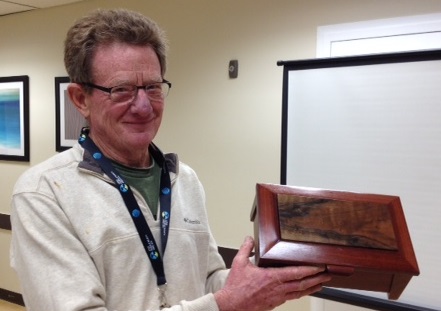 We will be looking at four sharpening systems: LapSharp, WorkSharp, water stones and diamond stones. Bring a blade to sharpen, plane, chisel or knife. Get your hands dirty and your steel edged.
Plus Grand tool sale
BAWA Has a large selection of tools to sell on behalf of the association which were kindly donated to the club.
Some are pictured above with the full list at the link below. Next to each tool is an estimate of the price that the tool is worth.
There are too many to bring to one meeting so starting with our next meeting on Sunday 21st January Bruce will bring a selection of them to sell. If you are interested in any particular tool(s) please email it's reference # to Bruce at: bruce_powell@earthlink.net and he will add it to the tools being brought it the next meeting.
The price is given for guidance.
List with details of price and reference number
Plus Grand Molding Sale
Bruce picked up a very large supply of Mahogany molding from the Wooden Windows liquidation sale.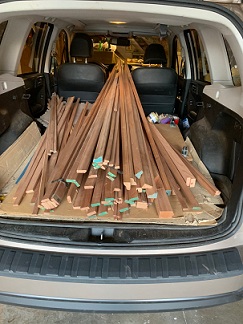 These are mostly 8' long of clear, straight-grain, no knots mahogany (beautiful wood!) of various profiles.
Bruce will bring a selection of pieces to our January meeting where you can see the quality etc. We will then sell it off a truck in the Foster City Recreation Center ( where we have our meetings) on the following Saturday the 28th.
(All donations from these sales will go to club funds)
Plus announcement of Grand Use of Molding contest
We will be announced a contest to find who can make the most interesting thing from a selection of the molding they purchased at the auction. Judging will be at the February meeting and there will be a $25 Woodcraft gift voucher awarded as a prize!
Plus Show and Tell
Meeting Location
Bluebird Room
William Walker Recreation Center
650 Shell Blvd., Foster City