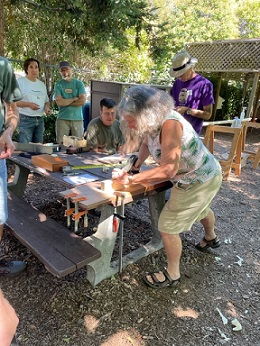 Laura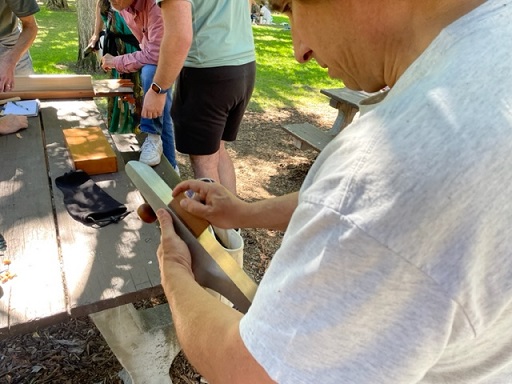 Paul waxing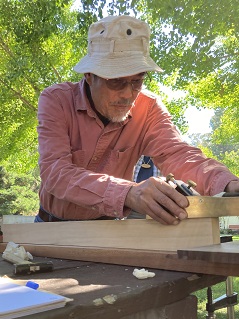 Yeung using a long bronze plane he had made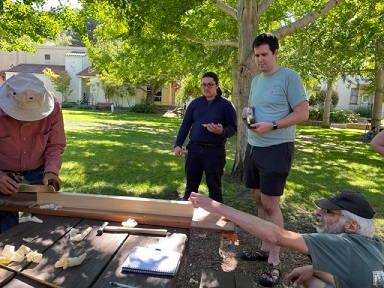 Burt checking flatness
>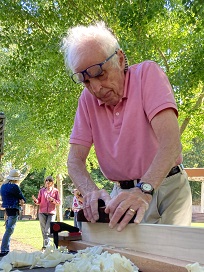 Frank trying to exert pressure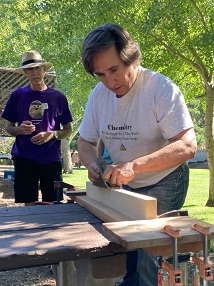 Paul trueing up the edge
The Results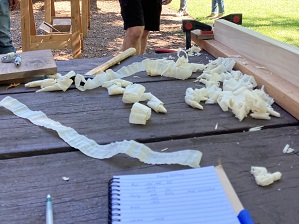 Paul, Yeung, and Laura got shavings .002" thick.
Max and Jon got shavings just under .003" thick.
Yeung got a 32" long shaving.
Paul and Jon were able to get a 20" long shaving.
Yeung got one shaving .0013" thick and 28" long.
Yeung was the only one who could get a good shaving using only one hand on the plane.
Note: This was our first ever planing challenge
We used a 3ft long piece of timber for the contest

There was a 6ft. length in reserve - maybe next year?
The Observers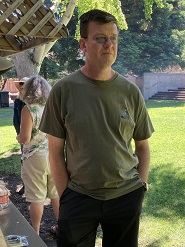 Dave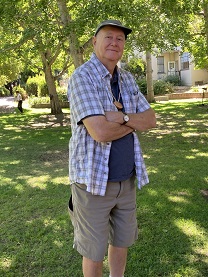 Dennis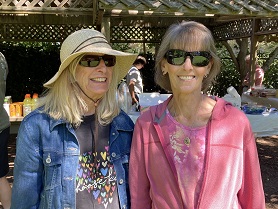 Lisa & Teresa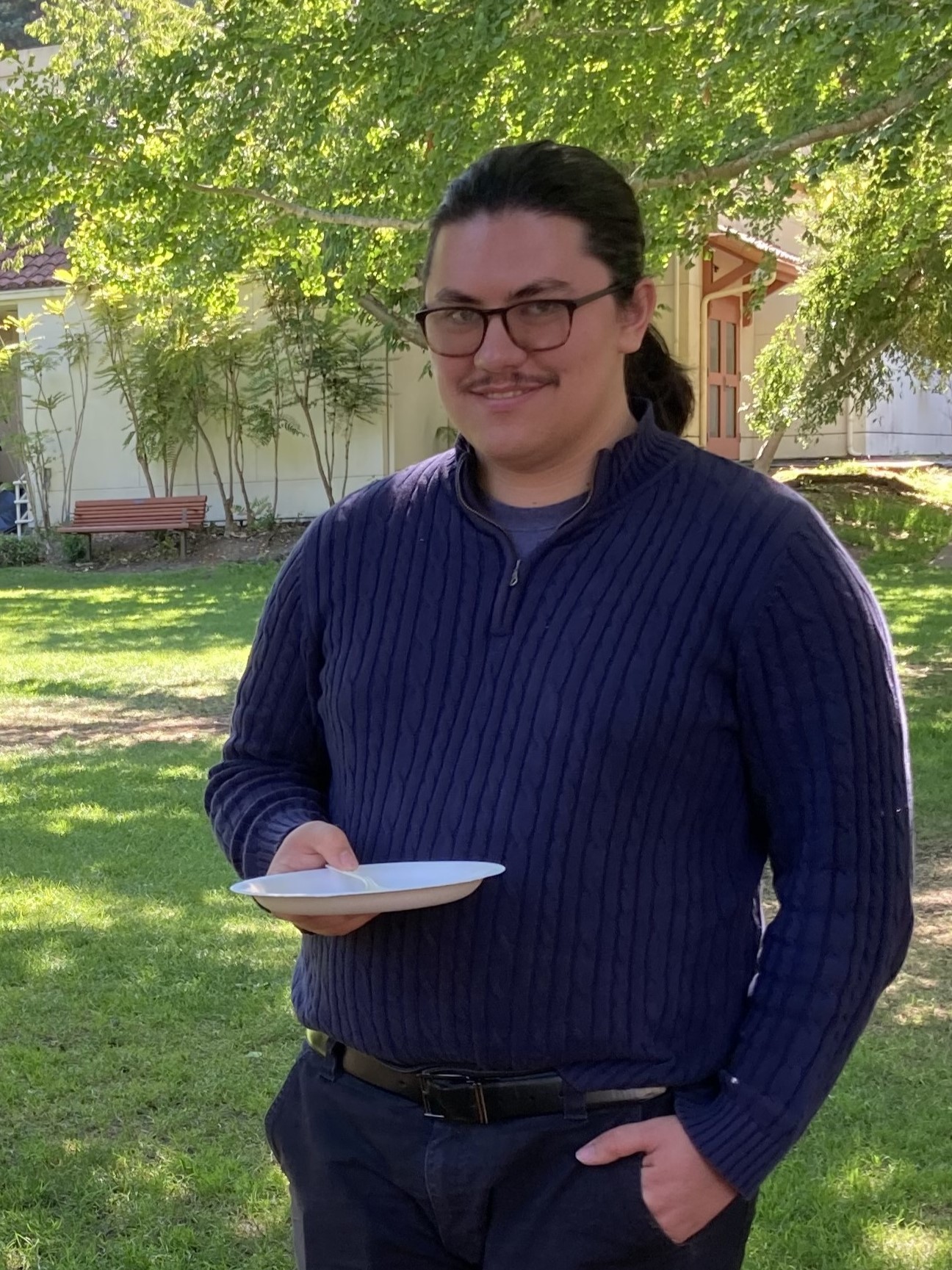 Mateo
Pictures and official measurements by Burt Rosensweig
---