John has a Grizzly 1.5 HP Dust Collector 1 micron filtration 2 stage Cyclone Separation 4" plastic pipe (properly grounded) manual plastic blast gates. Ken Napior

Laguna 3 HP dust collector

Ducting covers his entire shop

The duct work in the ceiling and around the shop

The duct work at the router table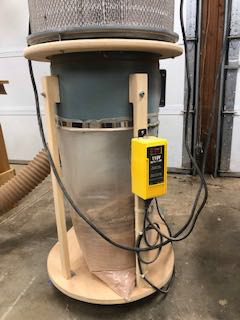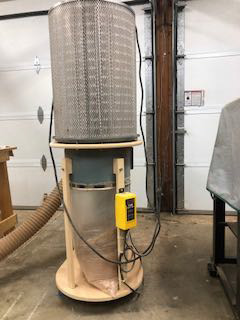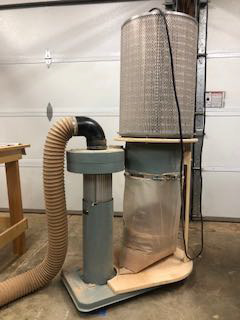 I use a modified Delta dust collector
which is moved from table saw to planer when needed. Modifications include replacing the original cloth filter bag with a HEPA filter and supports to handle added weight. The dust collector has an add-on remote control
so that it can be turned on easily.
Burt Rosenzweig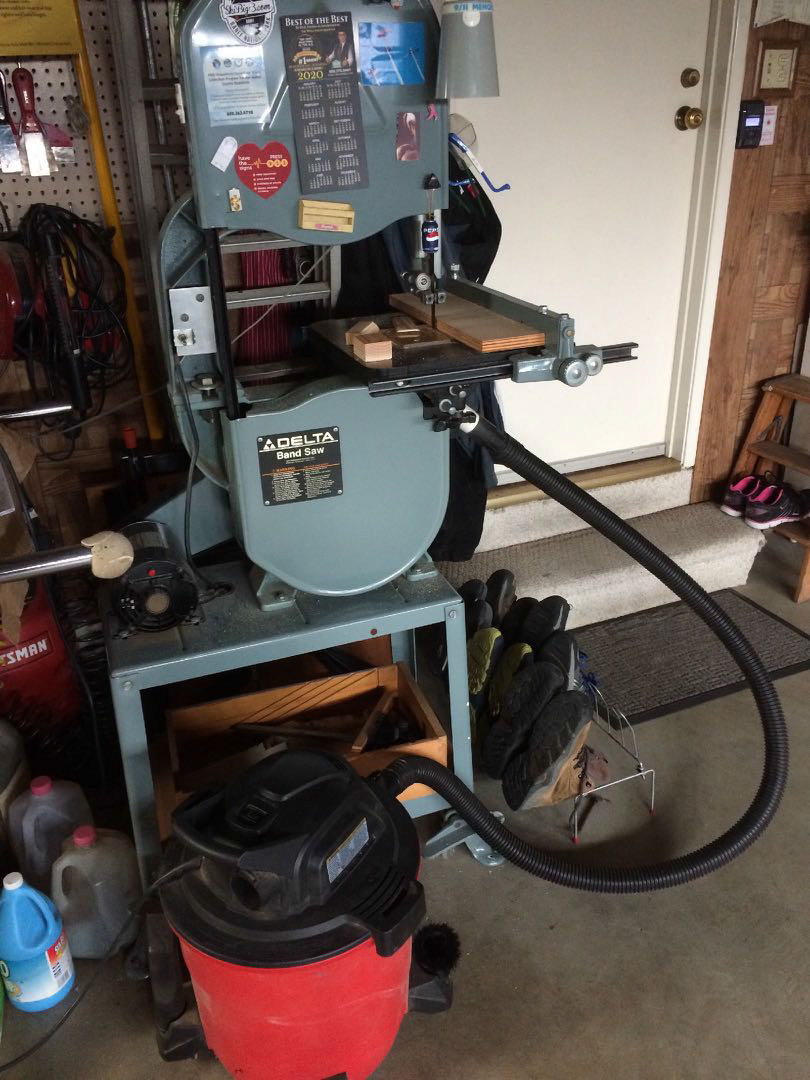 Burt has 2 Shopvacs in his garage.
Here is my very sophisticated dust collection system. I did have to machine a custom adapter to get
the vacuum hose to fit the bandsaw dust collection port. I have a similar setup for my stationary belt/disc sander.
I have two Craftsman shop vacuums in my garage.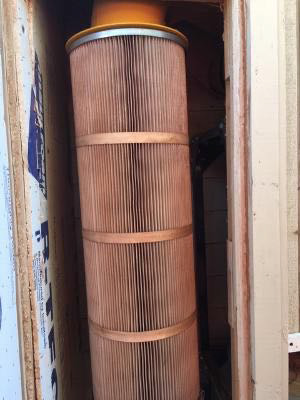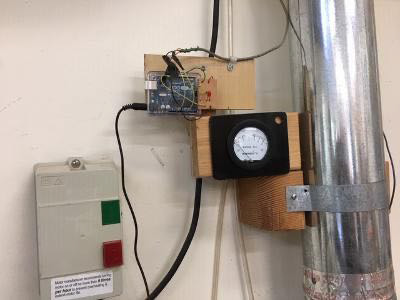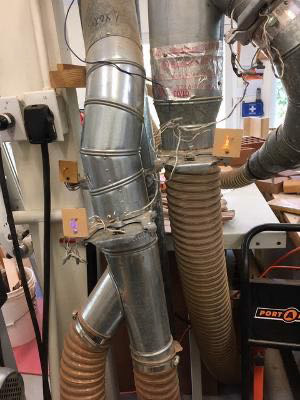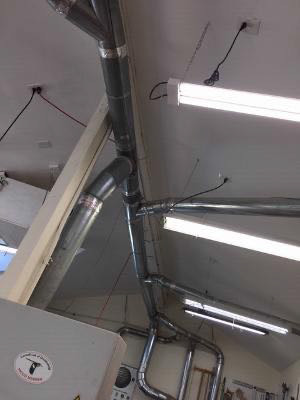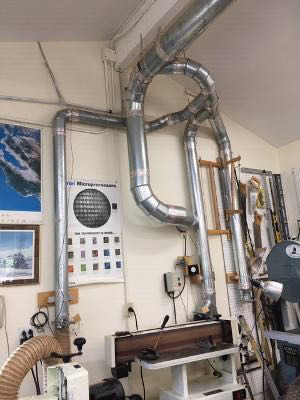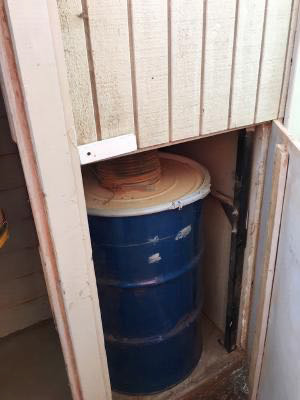 Bill has a 2 hp Oneida Dust Gorilla
with a home built optical sensor that lets him know when the bag is full.
His ductwork covers the entire shop.
Bruce Powell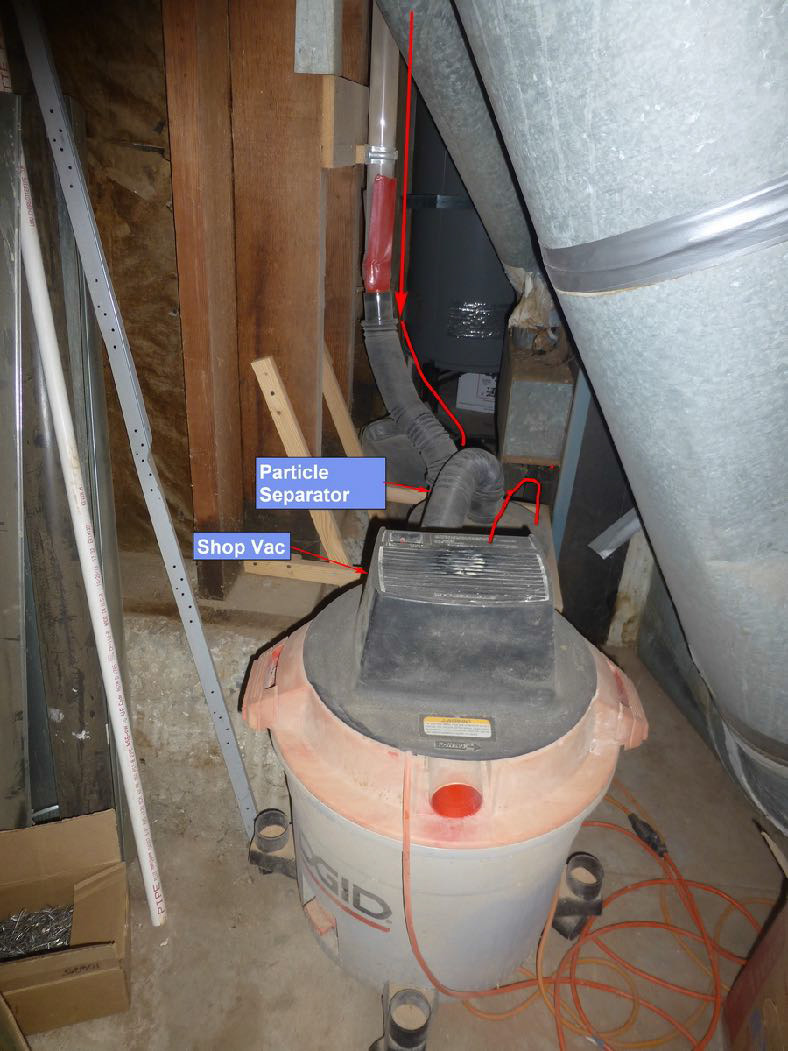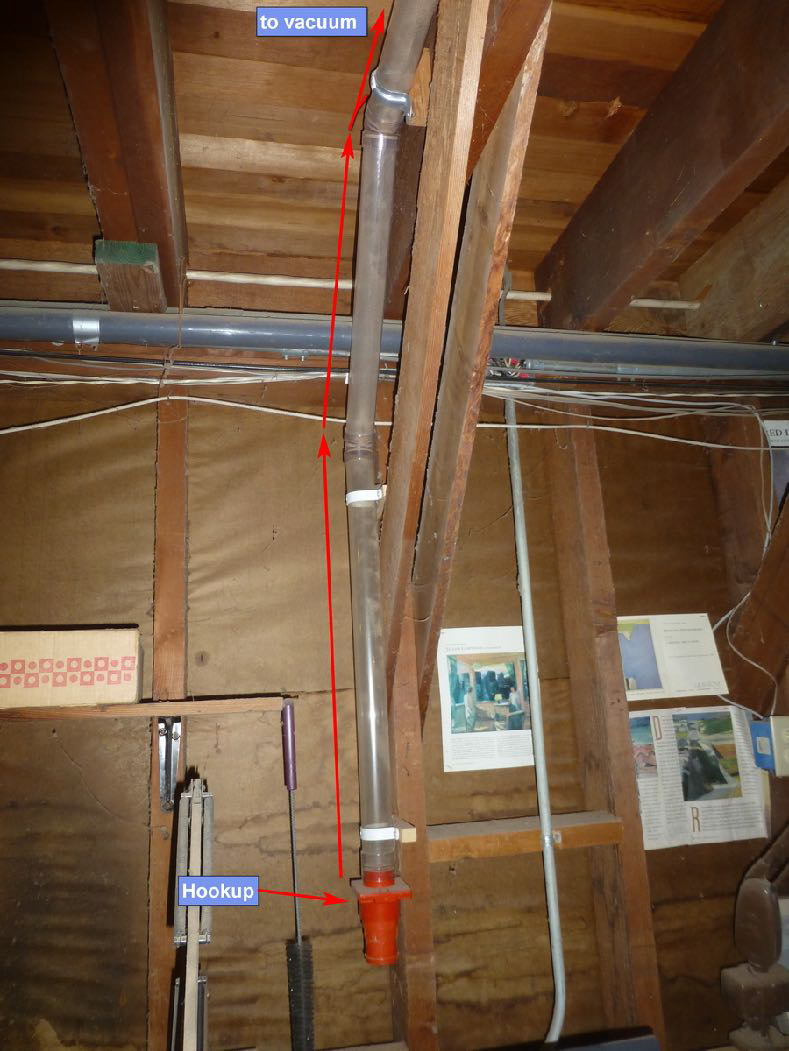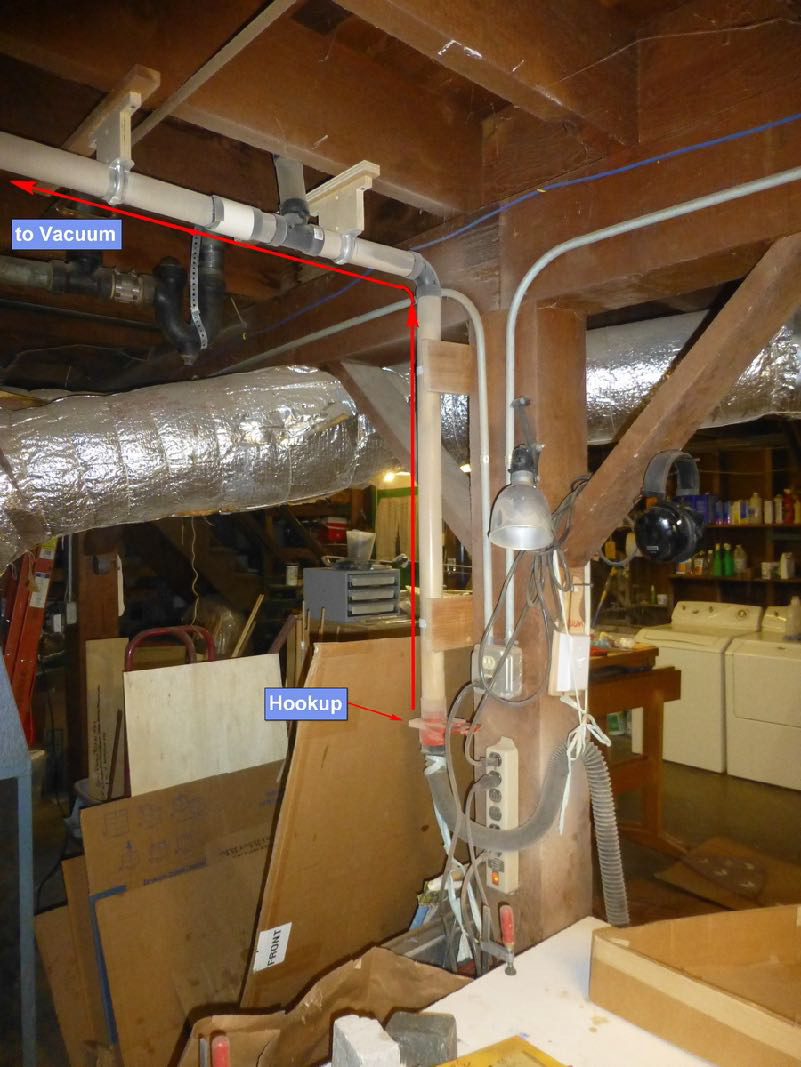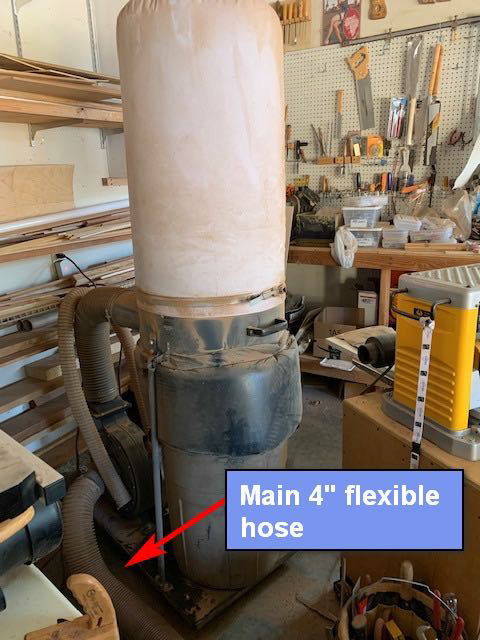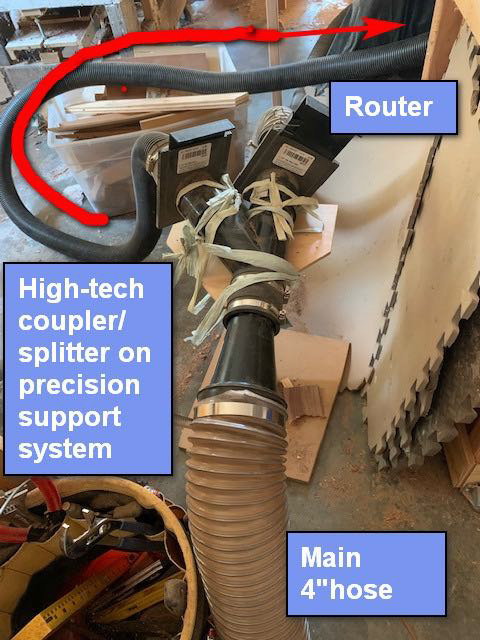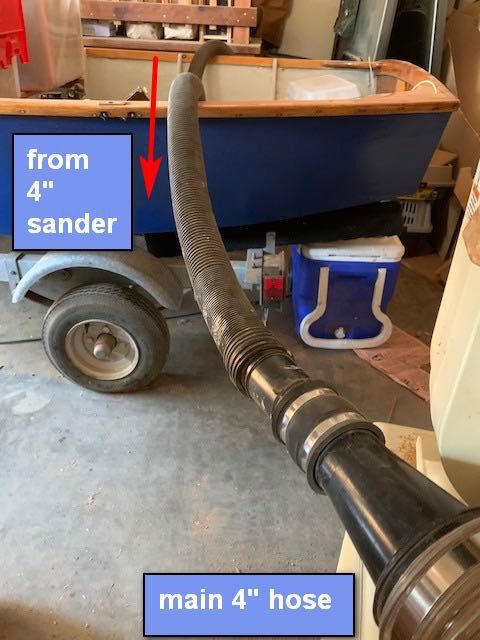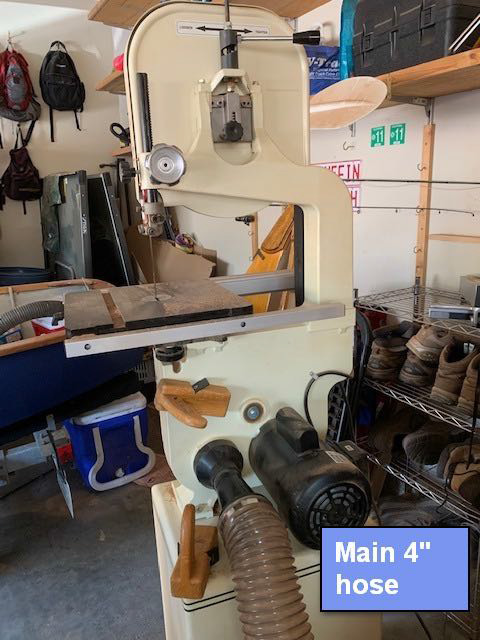 Bruce has a Shopvac with a particle separator in SF with 2.5-inch ductwork covering the shop. In Groveland his ductwork is 4-inch hose split into a wye.
Harold Patterson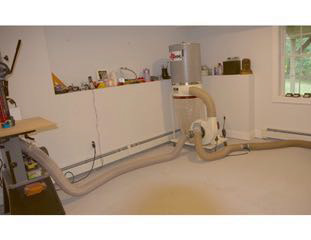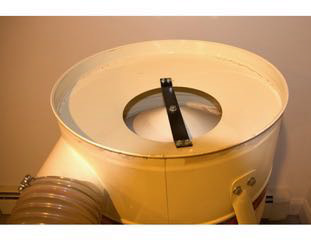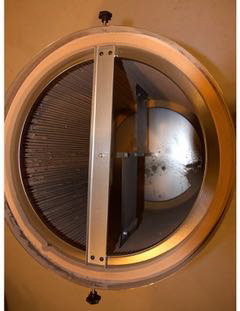 Harold has a Jet 1100CK hooked up to his bandsaw and jointer/planer combo. He has a remote receiver transmitter on/off switch and a vortex particle separator.
Tom Gaston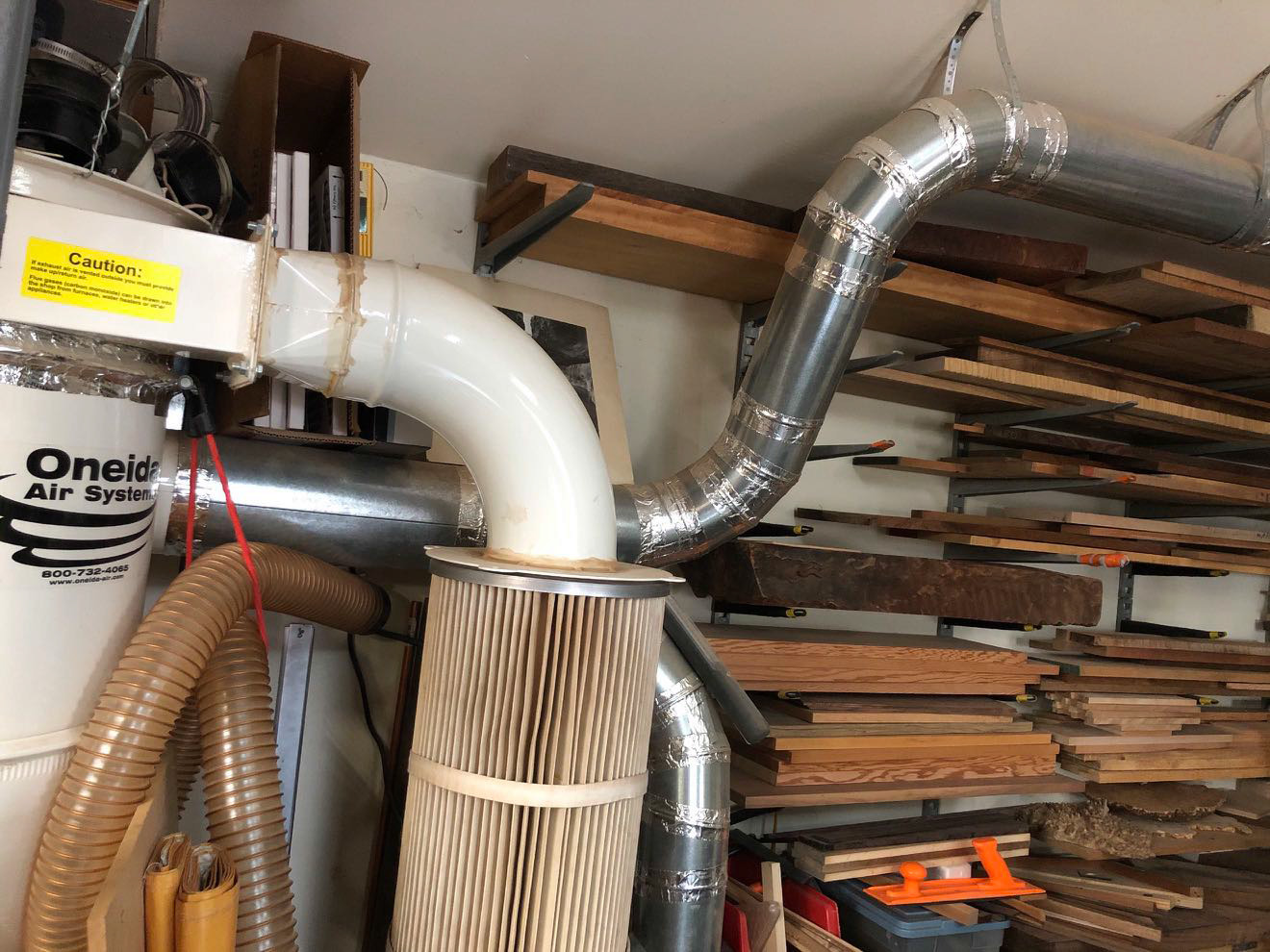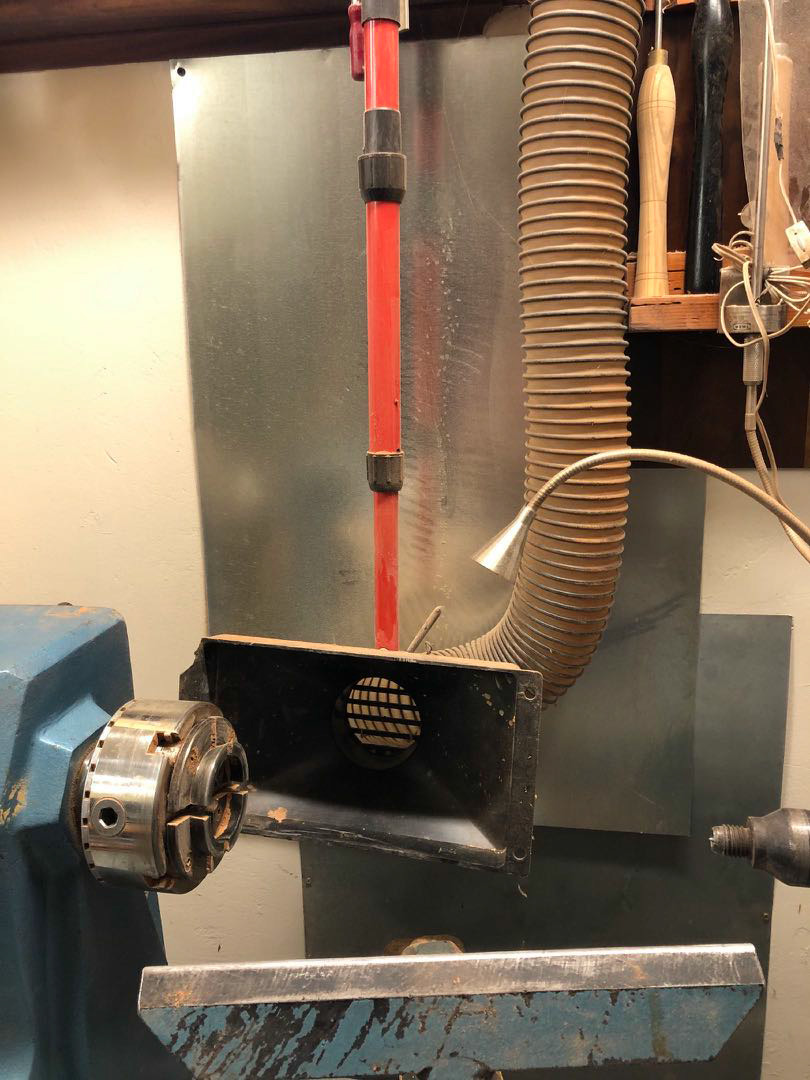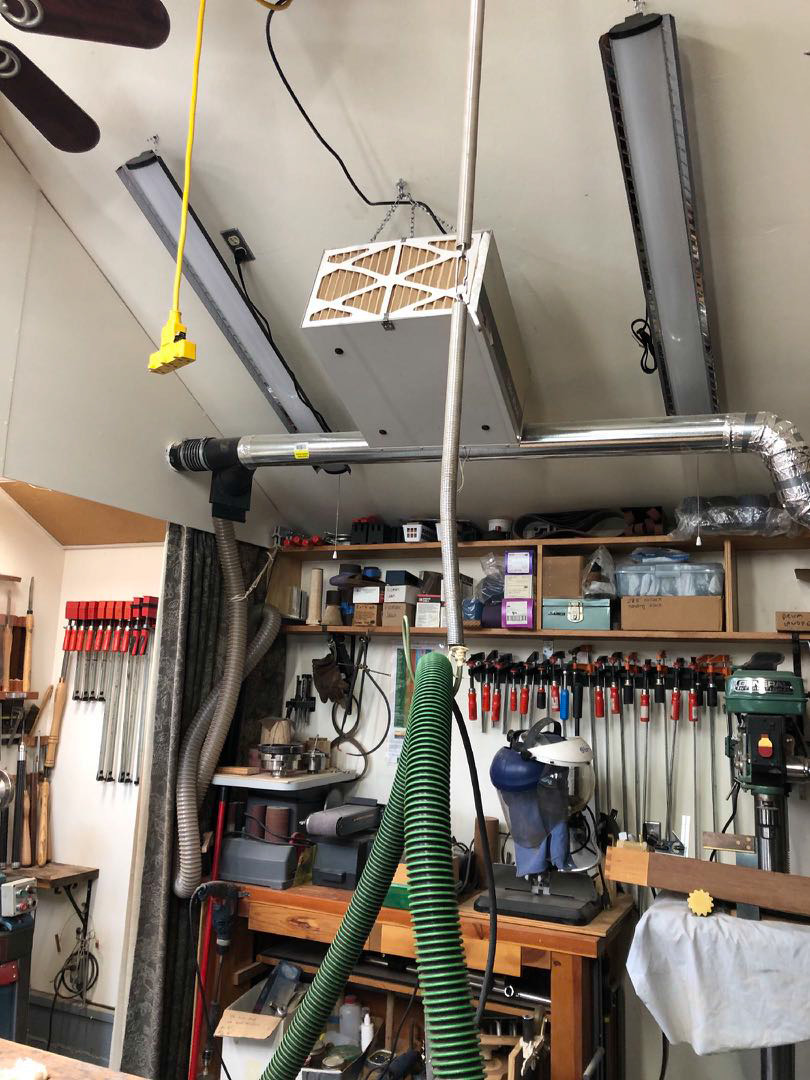 Tom has a 2 HP Oneida with cyclone separator.
He uses metal ducting which is smooth and grounded.
He uses a Shopvac for his hand sander.
His lathe and band saw generate the finest dust.
Dennis Yamamoto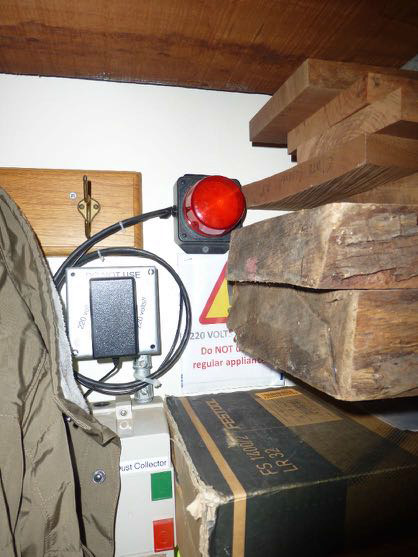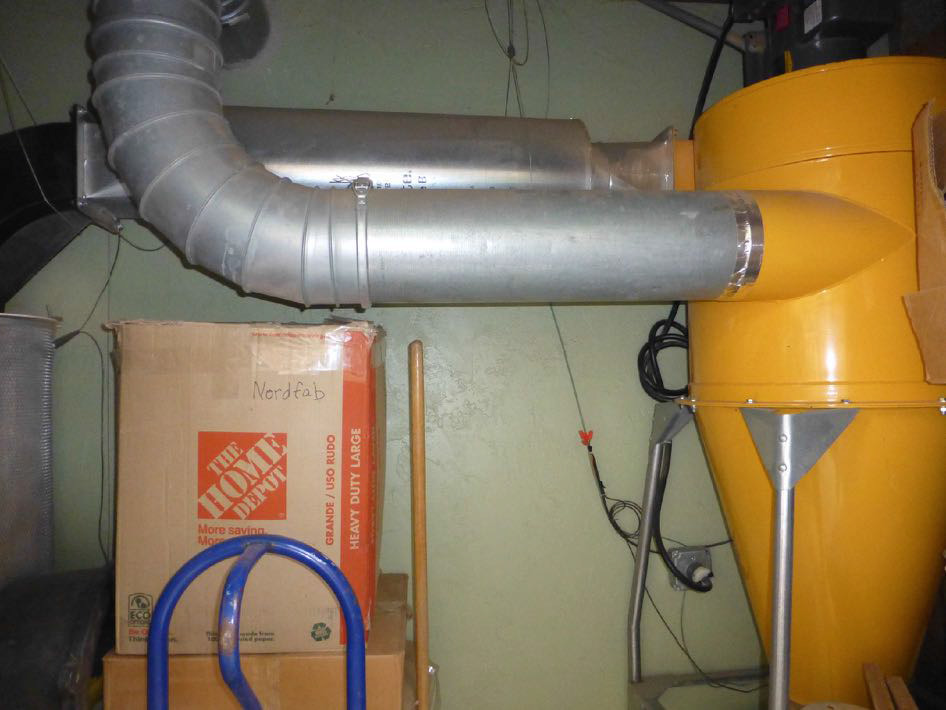 Dennis has a 5 hp Oneida cyclone which he vents outside through a filter.
For ductwork, he uses Nordfab reconfigurable pipe
hung with Gripple hangers.
Jay Perrine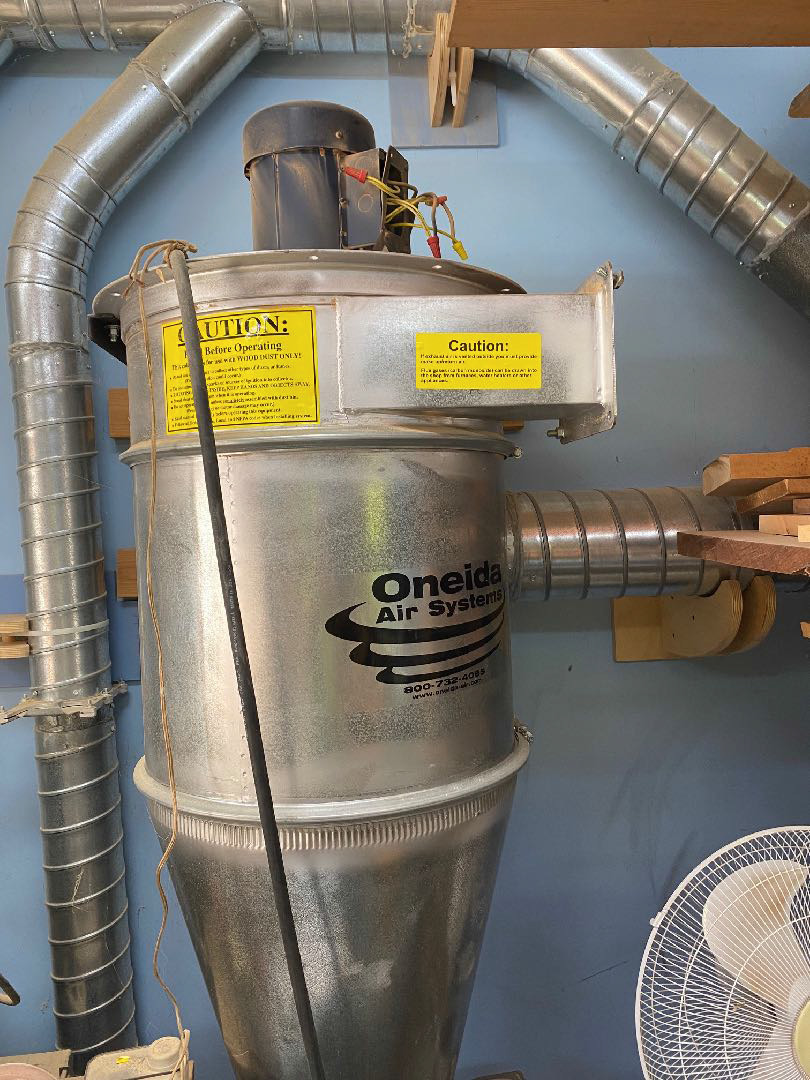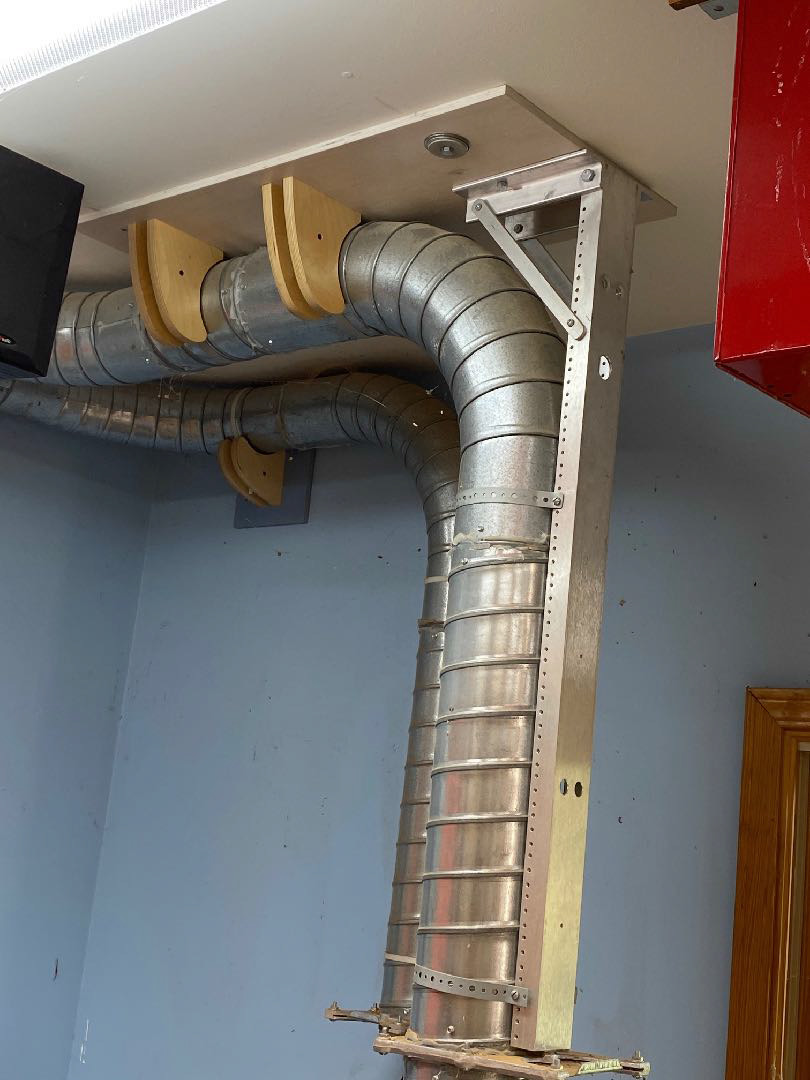 Jay has a 2 hp Oneida system. He built custom wooden brackets to hold his ductwork.
Jamie Buxton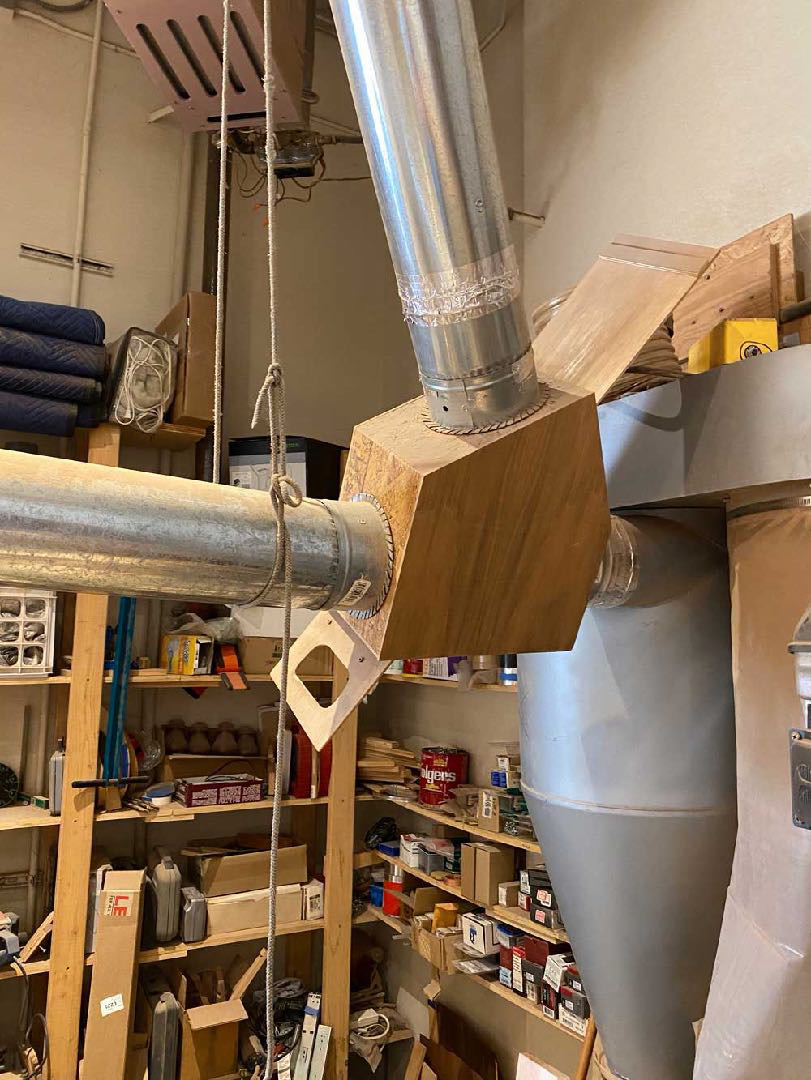 Jamie has a cyclone with a small footprint which connects through
his own designed wooden splitter box to 6-inch ductwork covering his entire shop.
His dust filter is a clear plastic bag which encloses a filter in
which the dust collects on the outside of the filter.
Next month's shop tour will be on hand planes
---
Lloyd Worthington-Levy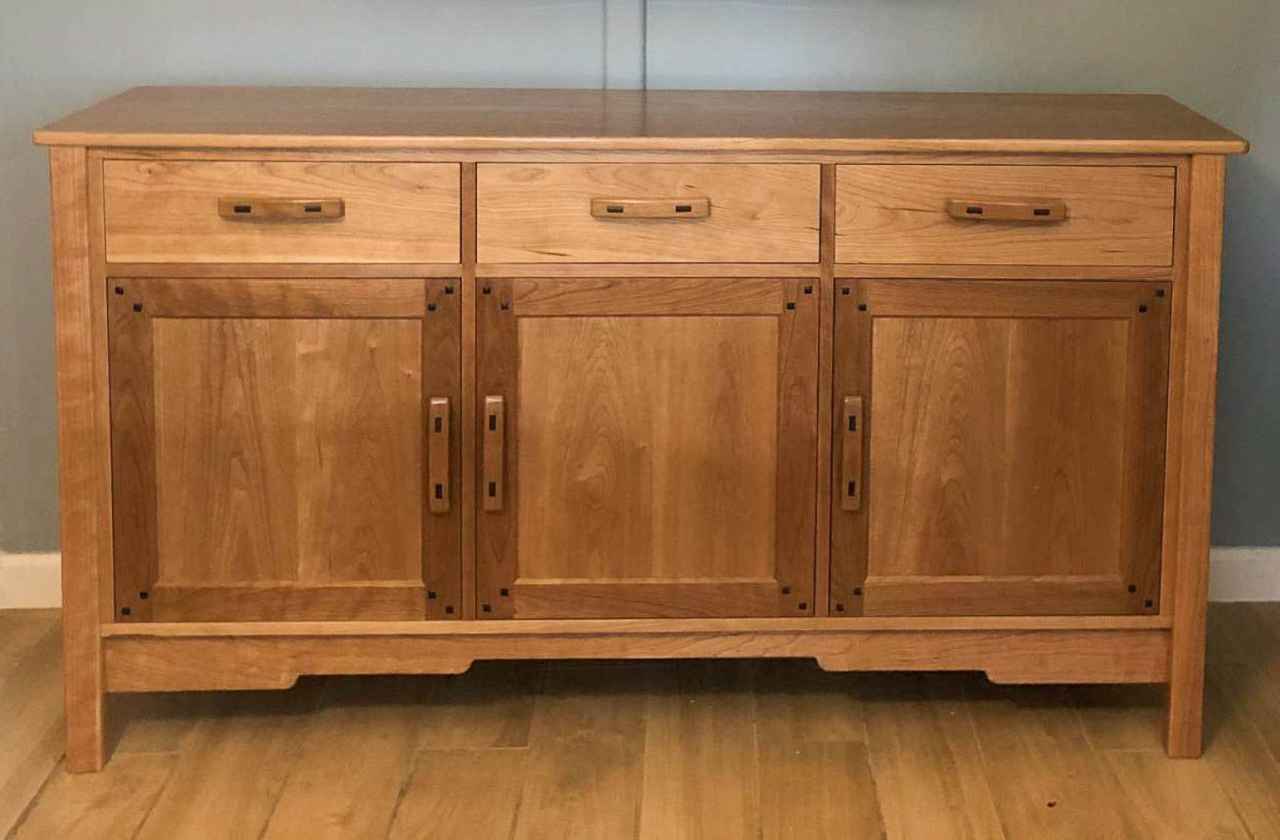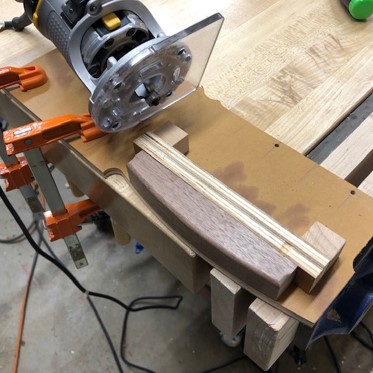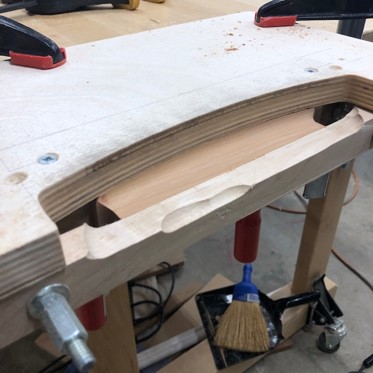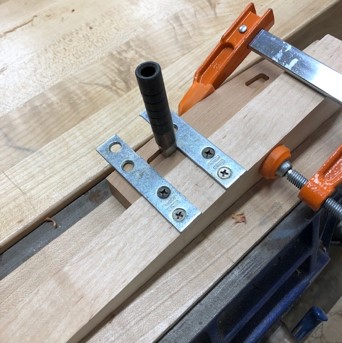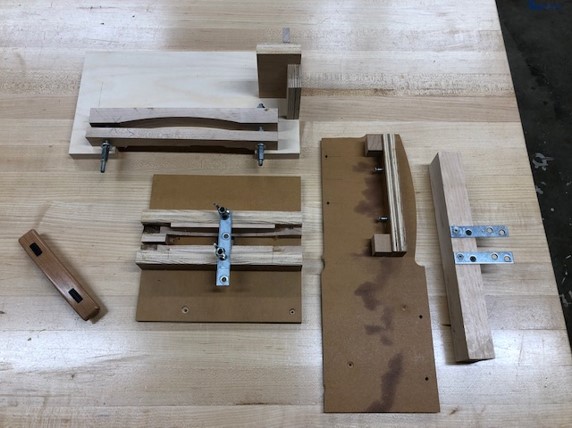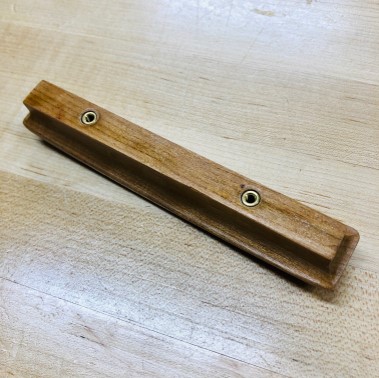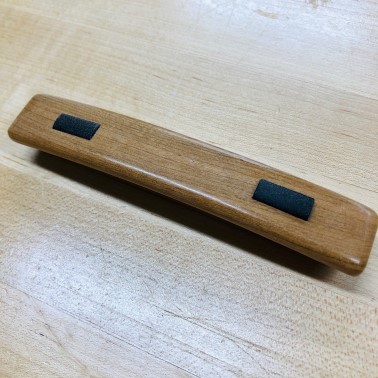 Lloyd showed a Greene and Greene inspired sideboard
with design features inspired by books by Darrell Peart. It is made of cherry with wooden drawer pulls.
It is finished with General Finishes water-based polyurethane and wax.
Ed Schoenstein