---
Virtual Shop Tour
Paul Krenitsky: Small Parts Storage
Paul introduced contributions showing small parts storage solutions.
Bill Henzel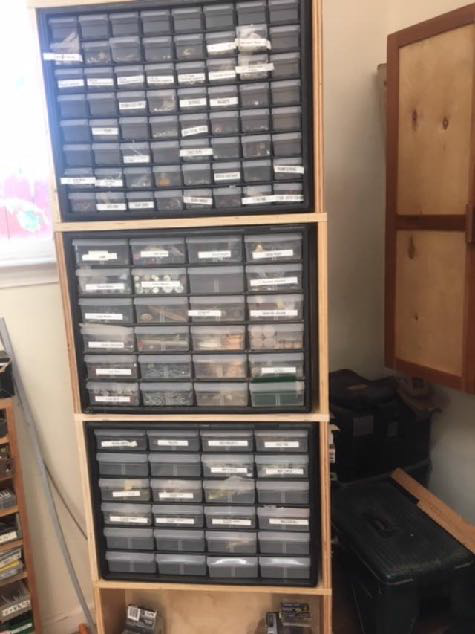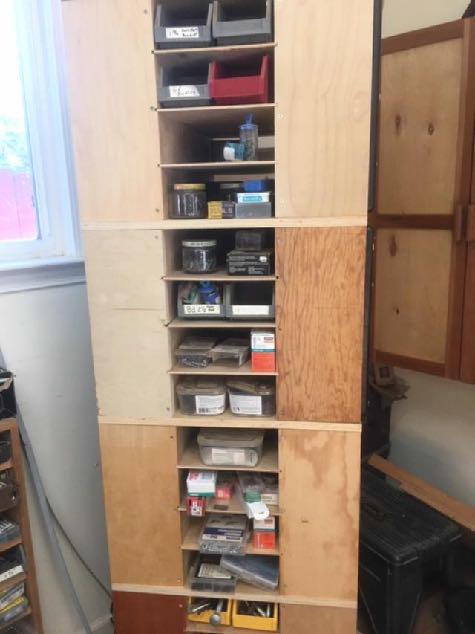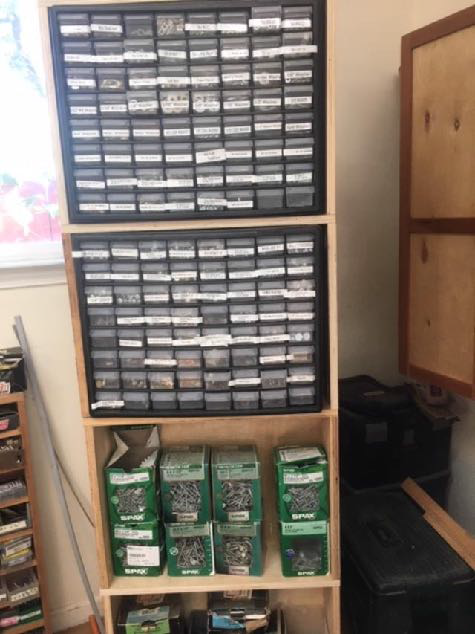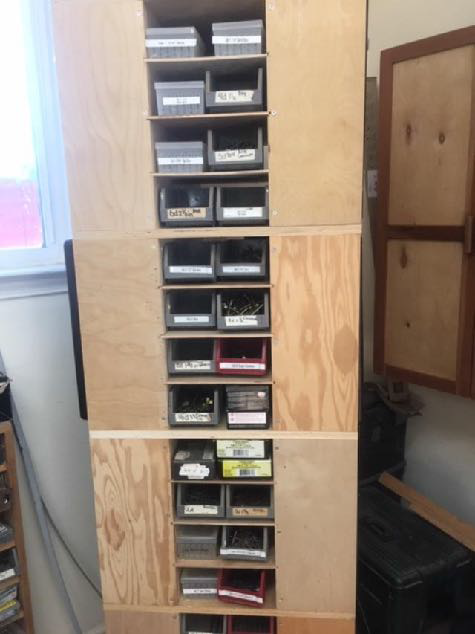 In order to cram as much as possible into the smallest space Bill built several 4-sided 20x16, 6-1/2 foot tall cabinets with a lazy susan on the bottom that could hold a bunch of commercial plastic storage bins
I have attached my small parts storage system that I design based on the 64- and 24-drawer parts Akro-Mils storage cabinets. These cabinets are all the same size (20" X 16" X 6.5"), and have a variety of drawer sizes. The cabinet is designed to hold these parts cabinets and to have space for 2 plastic stack-able storage bins between the small parts cabinets on the front and back side of storage unit. There are four identical levels and each level holds two drawer parts storage cabinets. The storage system is designed to have a small footprint in the shop and rotates on a Lazy-Susan.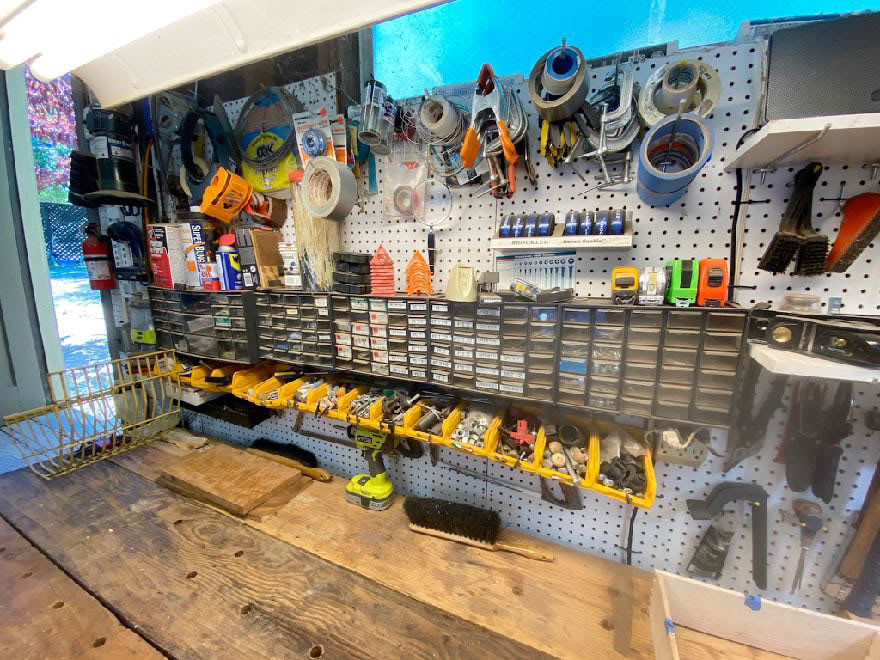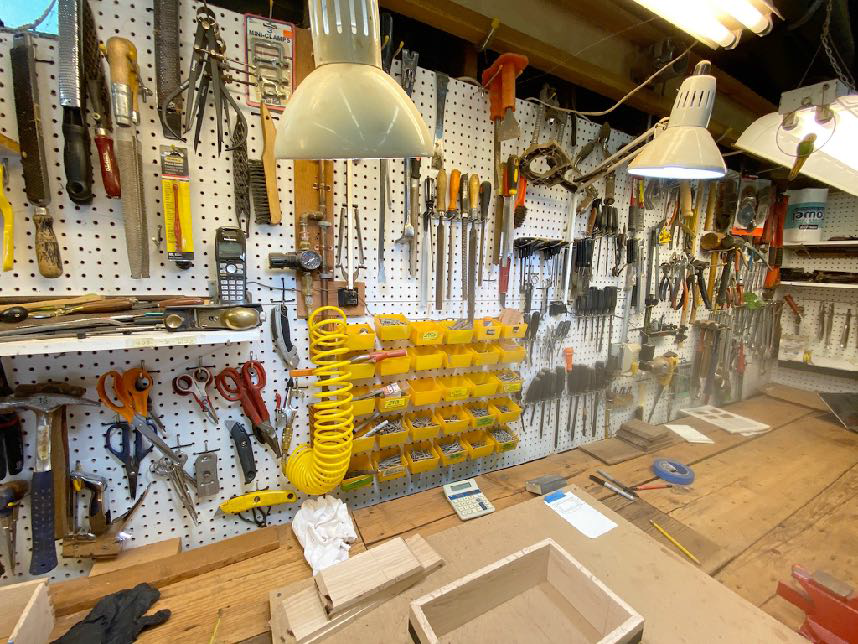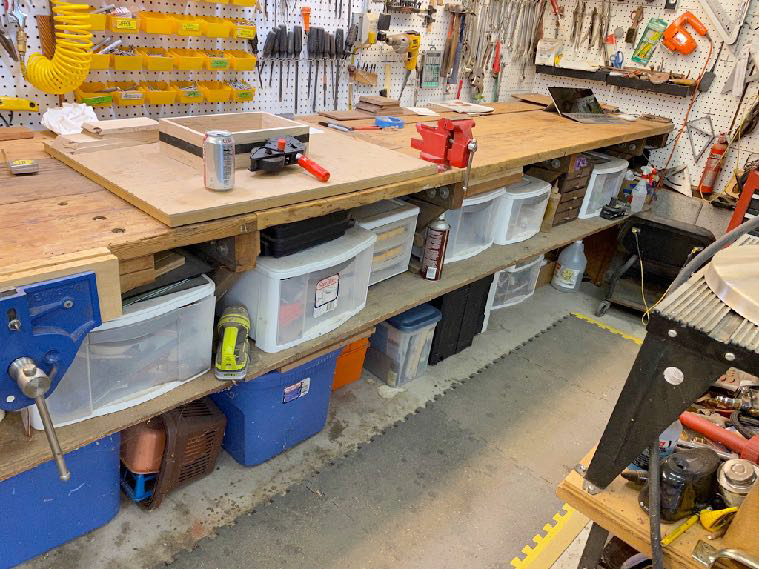 "I use a lot of small plastic storage, some open containers above the bench for things I use frequently. I also use plastic tubs under bench to store project related items such as one tub for drill bits, one for veneering supplies, one for handheld routers and attachments, one for sharpening supplies, etc."
---
Jon Kaplan