---
President's Message
Fellow woodworkers,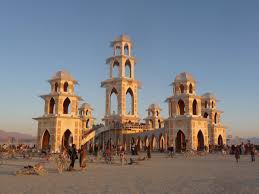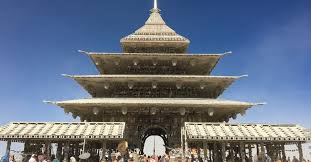 I always like looking at the pictures from Burning Man; they have dozens of large, impressive, wooden art structures assembled on the desert for the event.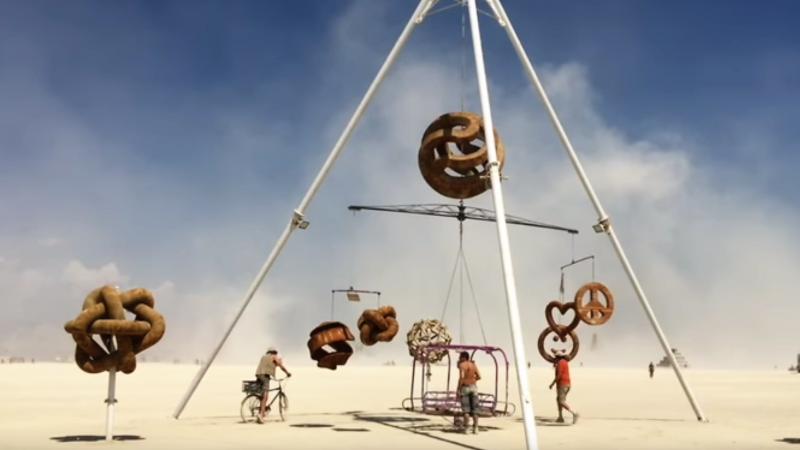 Malcolm Tibbetts's swing structure.
I was looking through an old Woodworker West magazine a few weeks ago; there was an article by Malcolm Tibbetts and his decision to make something "turned" for Burning Man 2017. He built a large segmented swing structure suspended from a 36-ft steel frame, capable of holding 9 people. This impressive structure was assembled from 31,000 pieces of Redwood with 16 gallons of Titebond lll glue and took over 2,000 hours to construct. Unfortunately after it was assembled in the Navada desert someone banged it so hard that it broke and became unusable.
I have seen a few of the Burning Man structures around the local area on display before they are taken for their journey into the desert with the ultimate destination of the fire.
This is the bit I do not understand; spending so much time, effort and materials to make these big, interesting, structures for a short use in the desert before burning them. As a child every year we spent a few days pilling all the up branches of fallen trees, scrap wood, old furniture and the occasional mattress we could find for our November the 5th bonfire, but the idea of spending 1000's of hours on a project with the goal of destroying it by fire does not fit with my logic; I rarely discard the failed versions of my real projects -I tend to just leave them hanging around, thinking that one day I will be able to fix it, or sometimes (in a more practical mood) I cut up the failure when I have a use for the old the wood. I recently cut up a sloping-sided drawer that was beautiful, except that I built it upside down … 15 years later I made the big decision to cut it up as the sides were the right size for some Cherry I needed on another project.
I have never been to Burning Man so maybe if I went and got into the right frame of mind for being there (not sure what that is) I may think different, but I have negative images to overcome; as a child I remember the times we ate our picnic sandwiches on Blackpool beach huddled up from the cold and spiting the sand out of my mouth after every bite.
Enjoy your woodworking.
Frank (Contact at: Frankramsay8@aol.com)
---
The meeting was called to order by President Frank Ramsay at 6:10 PM.
He announced that John Levine was ill and could not attend.
New Members and Guests:
Guests identified themselves as Brady Wolbach who has become a new member, attending with his wife, Liz, and daughter, Debbie. Brady started woodworking by taking classes at Palo Alto HS. His grandfather was a machinist who became a Nantucket basket maker in retirement.
Announcements:
Next month's speaker will be Mike Wallace, who will talk about midcentury modern furniture as well as the 2x4 challenge with Jamie Buxton in charge.
October, Patrick Edwards will talk about treasure boxes and French marquetry.
November, Larry White will talk about his woodworking career and his time working with Sam Maloof.
December will see Chris White talking about working with live edge slabs and our Holiday potluck and the box contest.
Bruce Powell is donating his old table saw as a silent auction item.
(The saw sold for $260 which was added to our club's funds)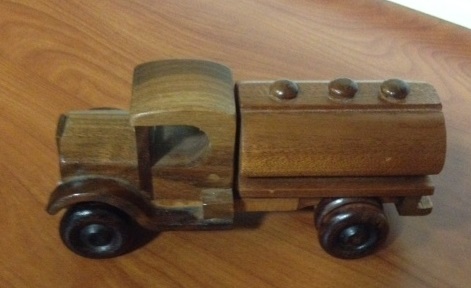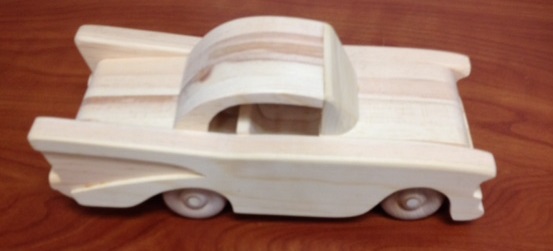 Harry Filer announced an upcoming Toy Workshop at Jamie Buxton's shop on Saturday August 25. Items to be built include a 57 Chevy and crickets. Pictures of the Chevy and another vehical in development below.
---
Following announcements Frank and Mike Tracy read the judges' critique of all the items presented at the Woodworking Show.
Some of our show entries that were discussed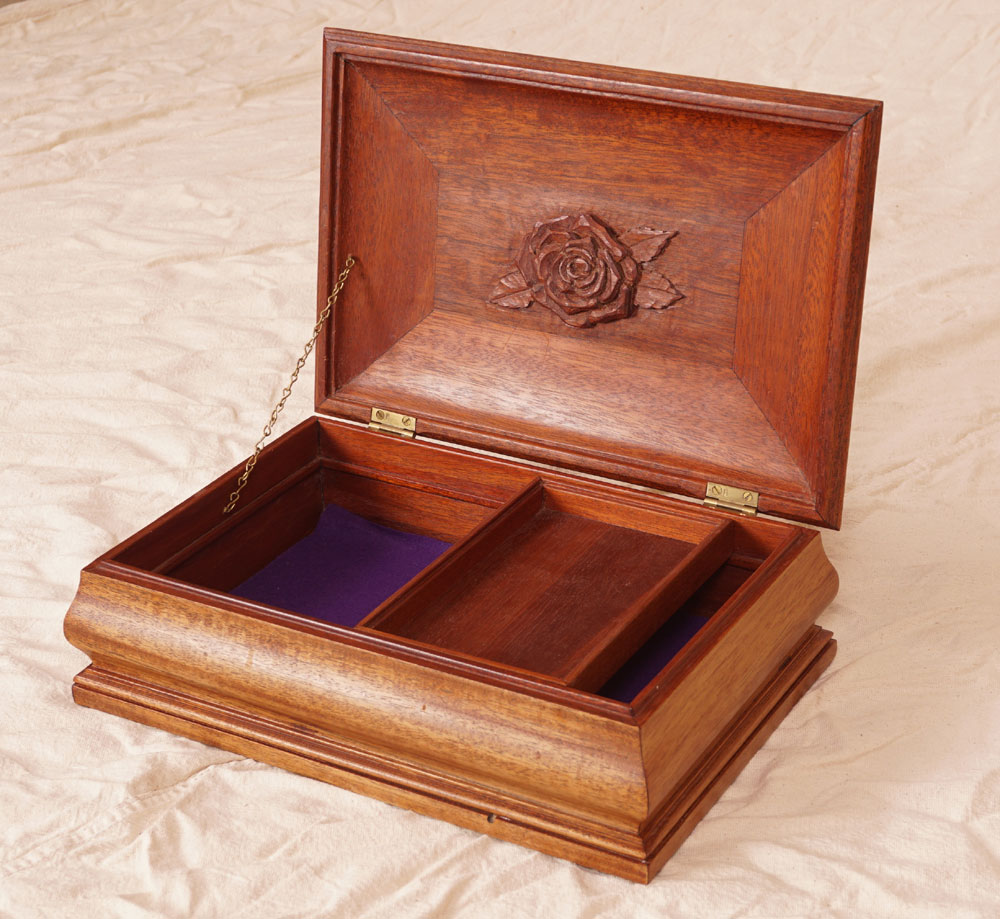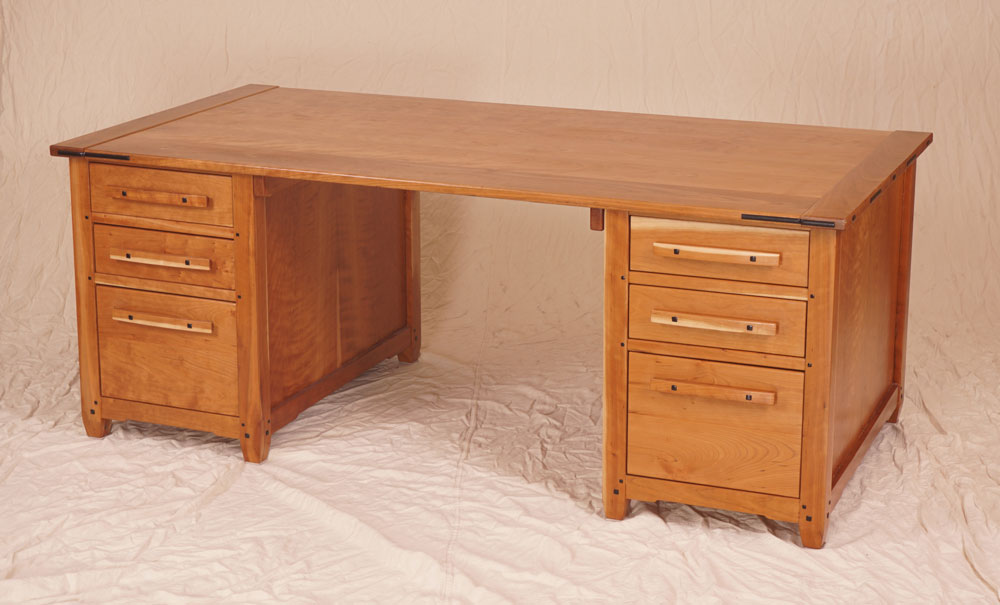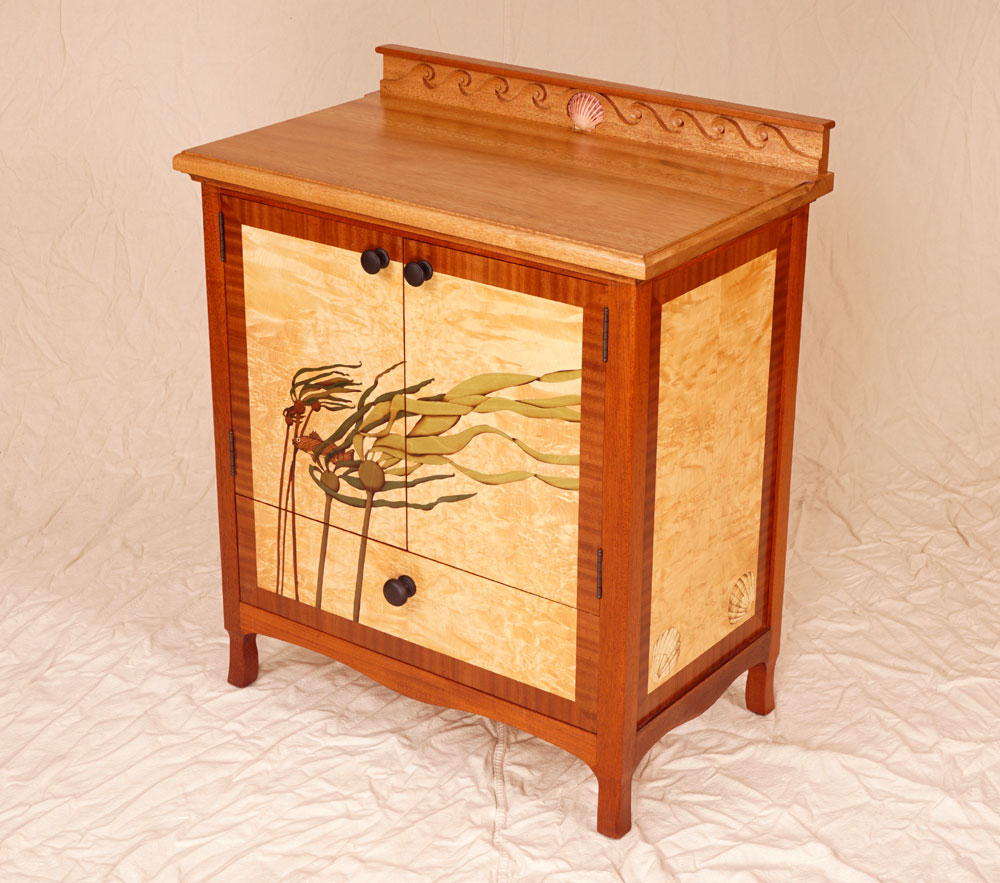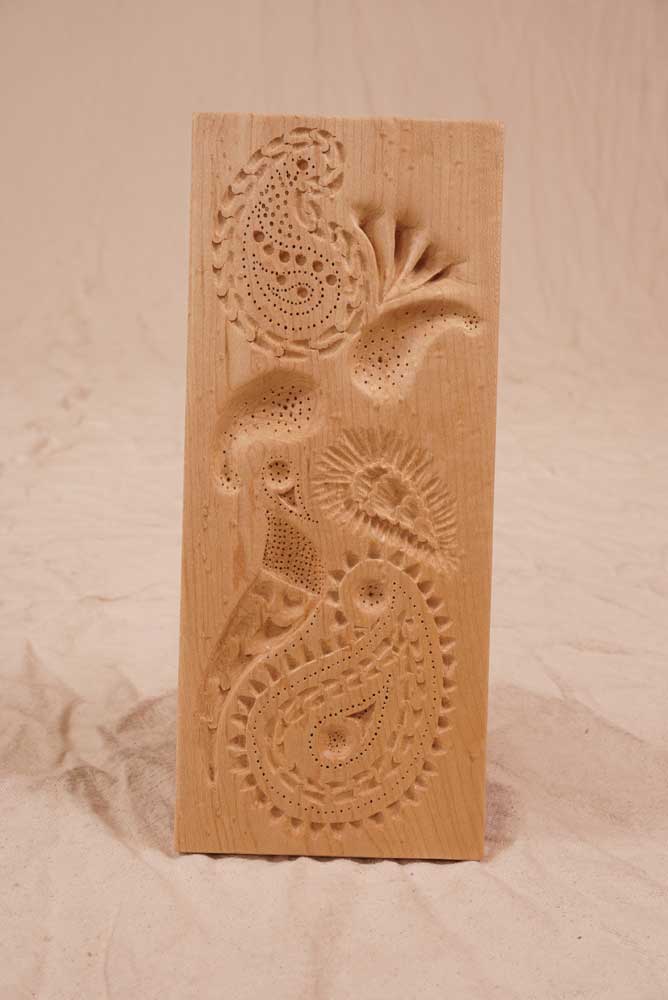 By agreement of the membership, the details of this criticism will not be published on the website. For any members not at the meeting who missed the discussion of their work, please contact Mike Tracy for the critique.
One of the common themes was that insufficient attention was paid to the finishing process.
---
Following the break, John Blackmore talked about a dining room table that he built for his son out of black acacia. The top was made from 3 live edge slabs which were joined together using a router and jig, and set on a sturdy wooden base.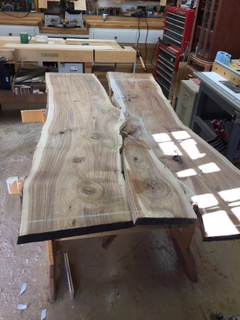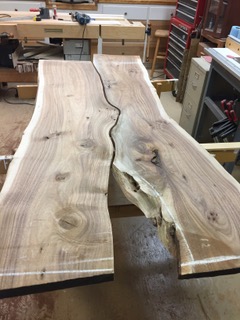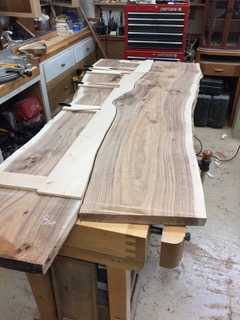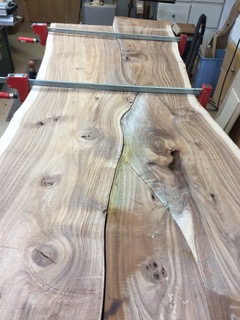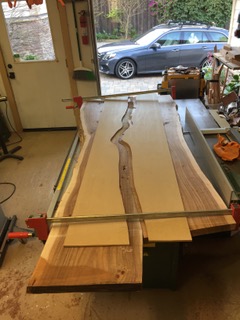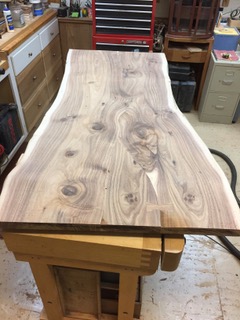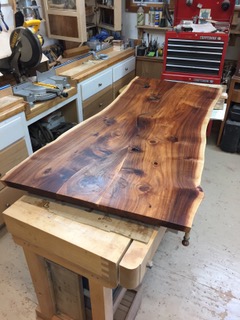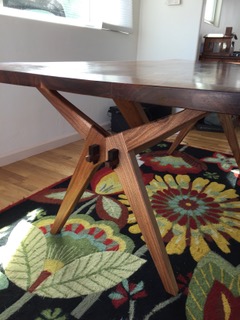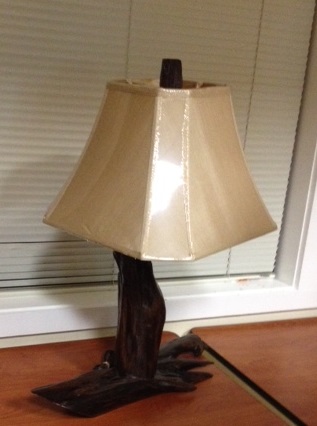 Harry Filer showed a redwood root lamp which he spent a lot of time sanding and then finished with Osmo. He also showed a small pig that he carved from a Japanese maple limb that he had cut off.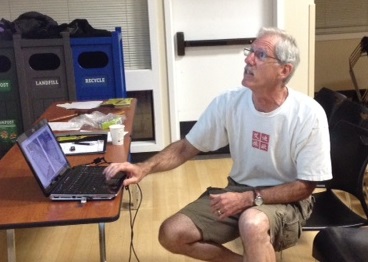 Jon Kaplan described a backyard fire table that he constructed out of white oak on a 2x4 frame joined with giant finger joints.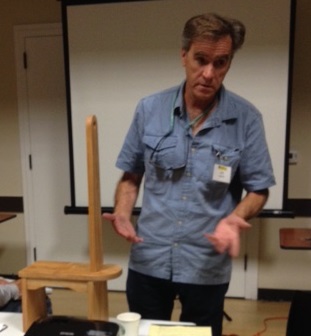 Jim DeWolf showed a Shaker style child's step stool that he designed and built and finished with a cabinet scraper a nd wipe on poly.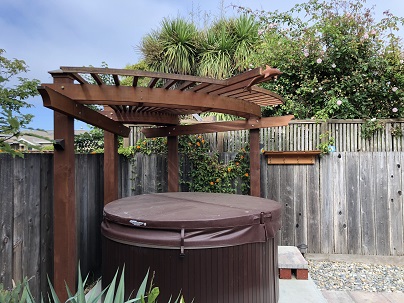 Top Gastont's Daulphin.
Ed Schoenstein described an encounter with Jules Hyman, who is the manager of the Concours d'Elegance in Half Moon Bay.
---