Tim Killen
"From Picture to Antique Reproduction"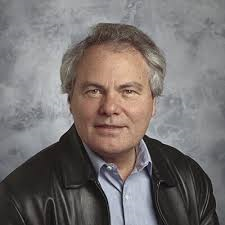 Frank introduced Tim Killen, our invited speaker, whose talk will cover the use of SketchUp as a woodworking design tool. His working title is "From Picture to Antique Reproduction"
Tim's main interest is reproducing 18th century furniture. He goes to Williamsburg every year to look at the exhibits.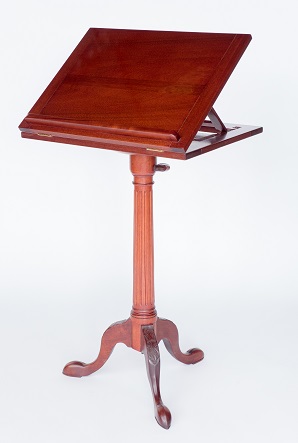 He uses a lot of hand tools and mainly a shellac finish (French Polish). He likes this finish, and even though it can be easily damaged it is also easily repaired.
In addition to authoring two books on SketchUp for woodworkers, he also writes a SketchUp blog for Fine Woodworking magazine. He does not sell any of the pieces he builds, so his house is chock full of furniture….Windsor chairs, Maloof rocker, Chippendale and Williamsburg reproductions.
He is a member of Diablo Woodworkers Association which teaches a woodworking program at the Mt. Diablo Adult Ed in Pleasant Hill. Tim teaches a class on building furniture. Tim always makes a SketchUp drawing for every project he builds. He started woodworking as a child and continued as an adult hobbyist throughout his career working as an engineer. He captures his original drawings from photos or drawings of the original pieces which he then scales up to full size using Sketchup tools.
Sketchup was started by Google but is now owned by Trimble (which is owned by Google). SketchUp 2017 is still available free but that will not likely be the case in the future.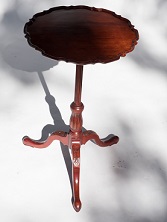 Tim then proceeded to show how to create the drawing of a Sheraton worktable, a piece crafted in Boston in 1790 by John and Thomas Seymour. Although he has good information on the exterior appearance, the joinery needs to be inferred from other sources. SketchUp allows you to make the drawing of the entire piece and then simply copy the parts to make detailed dimensioned drawings as well as exploded views, orthographic views or isometric views. Full size templates, as well, can be printed out and pasted on thin stock. He has made many pieces from Honduran mahogany which he bought several years ago. He likes to acquire the hardware early in the project so he can include the details and attachment method in his drawing.
He alluded to a book on woodcarving by Haslett from which he was able to scan drawings of woodcarvings, and he showed how to convert the scaled drawings into templates for the actual carving.
He then showed how to convert a picture of a cabriolet leg from a Queen Anne chair into a Sketchup 3D drawing by using the Intersection function.
Tim's books are available from Taunton Press in both digital and print form.
The first is called "SketchUp Guide for Woodworkers"' and the second is called "SketchUp Guide for Traditional Cabinets"
You can also see videos of Tim in action on SketchUp at: youtube.com/user/Killenwood/videos
---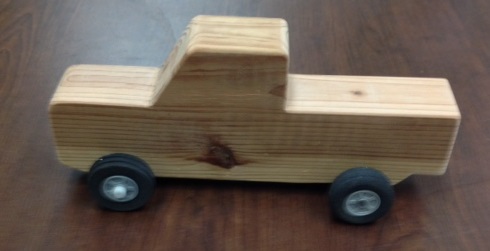 After the break Burt Rosenzweig showed an acrylic cover on a wood base as well as a toy car with a flywheel drive.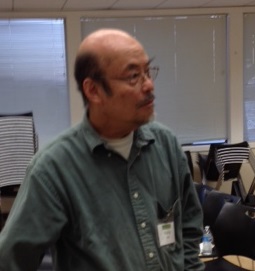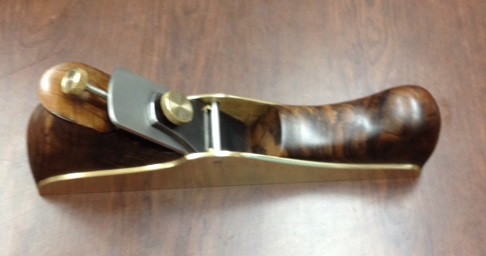 Yeung Chan showed a beautiful handmade plane, in which he designed and constructed all the parts himself. The body was formed from a bronze extrusion. It has a high-speed steel blade and a hand grip made of Claro Walnut.
Stephen Rosenblum, Secretary steve@rosenblums.us
---