---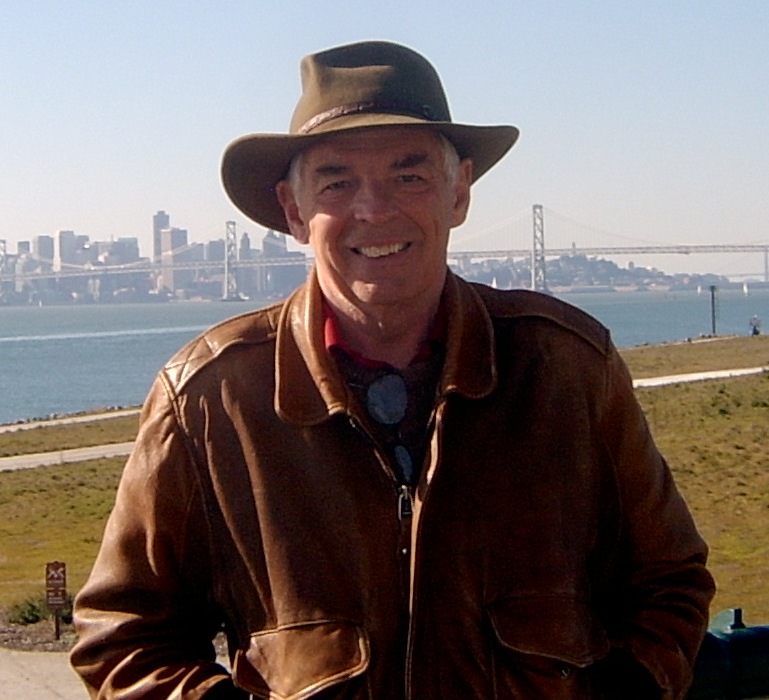 I started my woodwork in a school program when I was 11 years old, making traditional things like an egg rack for mother, a pencil box, a small stool and a table. (The table top was a single piece of 3/4in thick, 24in. square English Chestnut - amazing the wood we were given for school projects). After leaving school I became an indentured apprentice in a large engineering company where I moved away from wood and spent the first year in their training school where I was taught to file round metal square and square metal round etc. After this I spent most of the next 40+ years in the world of high technology semiconductors. My woodworking was limited to restoring old houses in England where I had fun making sash windows frames, along with endless sets of very basic kitchen cabinets. I re-started my fine woodworking about 10 years ago and now make custom pieces of furniture. Most of my work is one-of-a-kind pieces. I do Chinese and Japanese designs along with more traditional English work. I am fascinated by Chinese joinery and enjoy working on projects that push my capabilities. Much of my work involves curves and angles that are always challenging to create.
Frank Ramsay frankramsay8@aol.com
---
Projects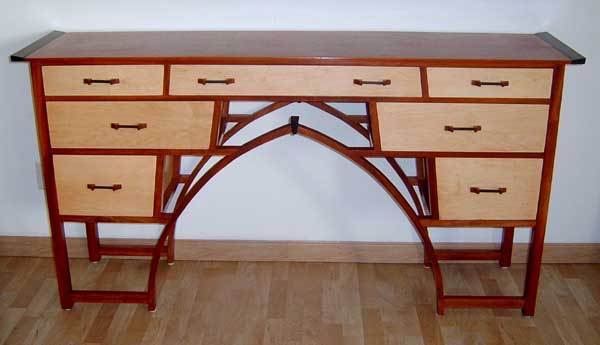 Sideboard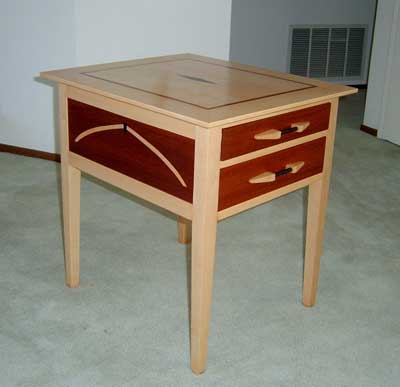 Side Table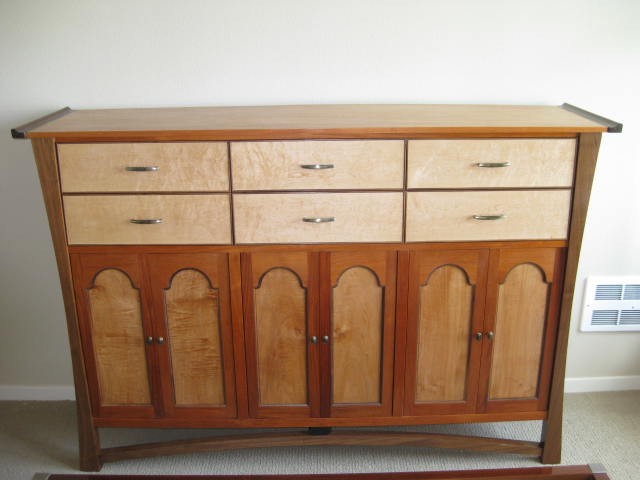 Tall Boy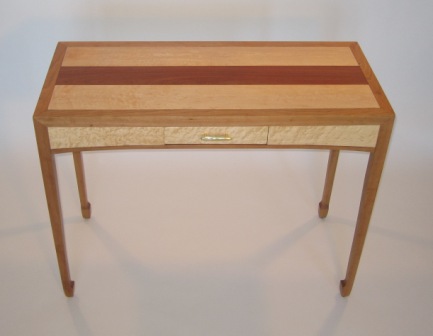 Window Table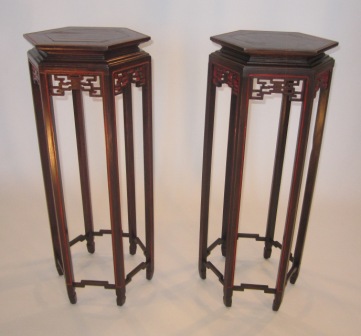 Chinese Stands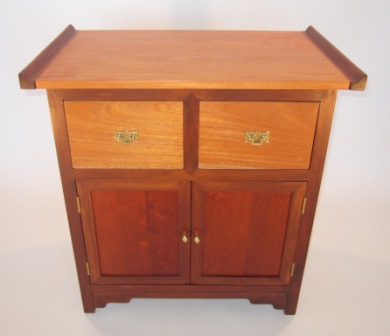 Chinese Cabinet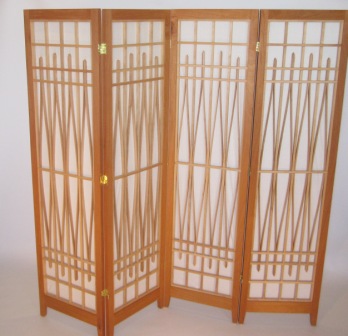 Room Divider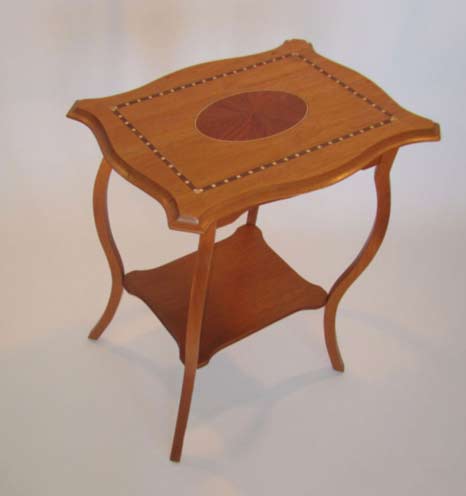 Inlaid Occasional Table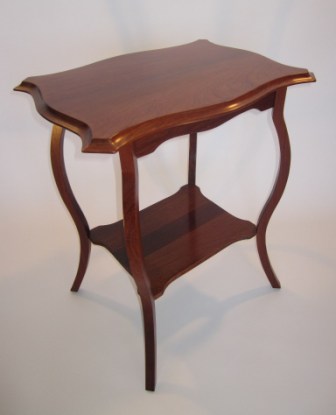 Rosewood Occasional Table
---
Sideboard
Padauk, Maple, Cherry and Ebony.
It was my first project using Padauk. I had seen the wood in the store and naively decided it was the color and figuring I wanted to work with. Not knowing that when working Padauk you do not get sawdust -- only dust! Fine red dust that gets everywhere and stays for ever. It is also a very brittle wood so chips very easily when trying to fit tight joints together. But a fun project.
Size: 73 in. wide, 20 in. deep and 52 in. high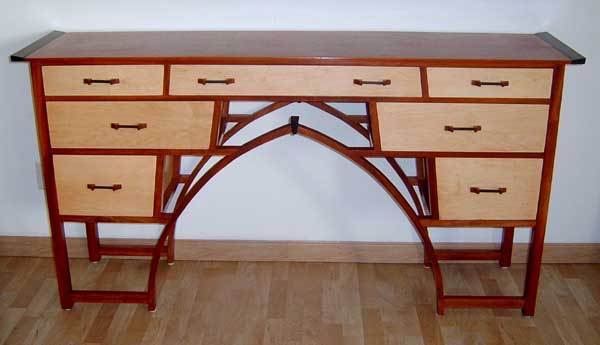 ---
Side Table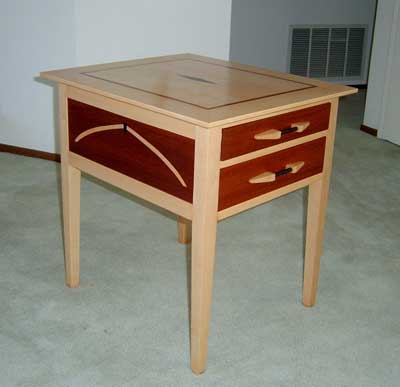 Padauk, Maple and Ebony.
It was designed to complement the sideboard above. I changed the handle from the sideboard design to a more solid design.
---
Tallboy
Walnut, Mahogany, and 2 types of Curly Maple.
The requirement was for an elegant, light, clean looking set of cupboards and draws to fit against a bedroom wall. This simple requirement was complicated by the fact that the cupboards had to have substantial draws for storing a large collection of heavy books. The unit was designed with a very strong under-frame to prevent the structure sagging while at the same keeping a fairly delicate, suspended look.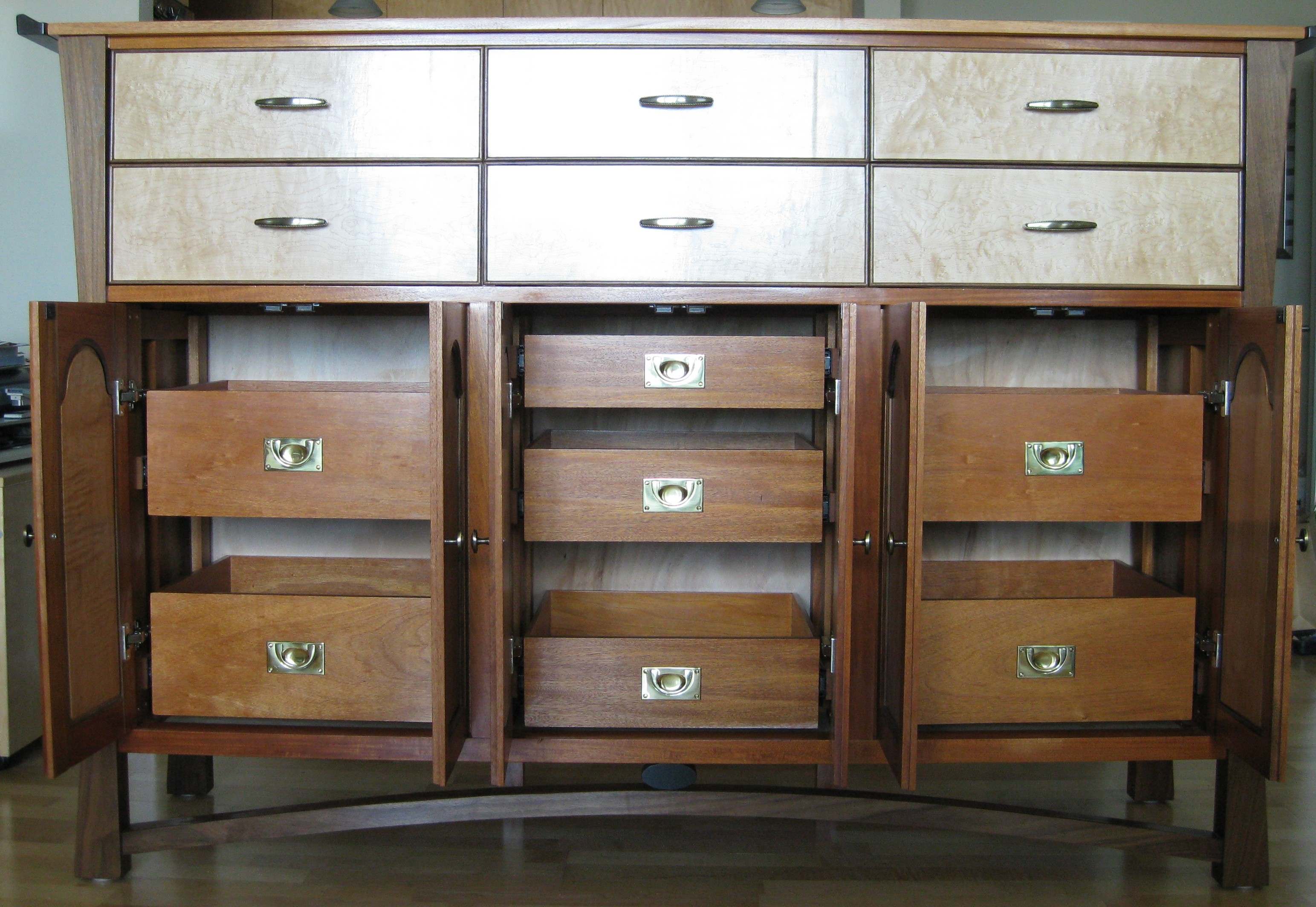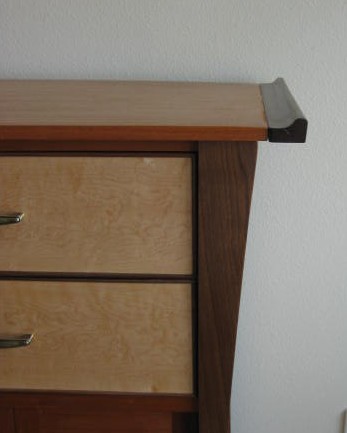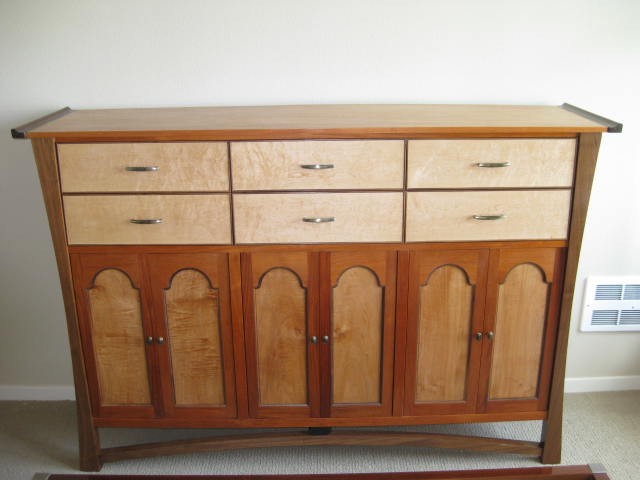 ---
Window Table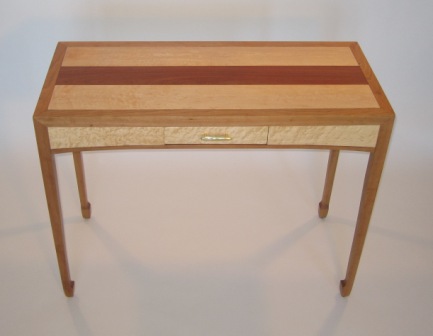 Cheery, Birds Eye Maple and Thai Rosewood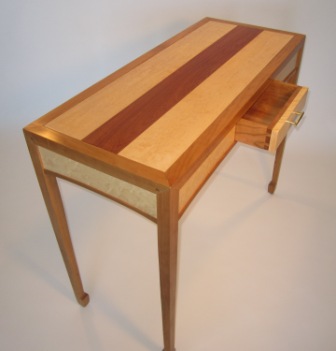 This table shows of the beauty of the strongly Figured Maple used for the table sides. Adding interest to the top is the incorporation of a Thai Rosewood strip.
Size: 42 in. wide, 18 in. deep and 34 in. high
---
Chinese Stands
Stained Honduras Mahogany with painted inlays.
This pair of stands was an experimental work. My aim was to make a pair of traditional looking Chinese stands but to use a sharp square cut fret rather than the traditional curved cuts used in China. I emphasized the inside edges of the frets with a red paint.
Size: 35 in. high with 7.5 in. across top edges.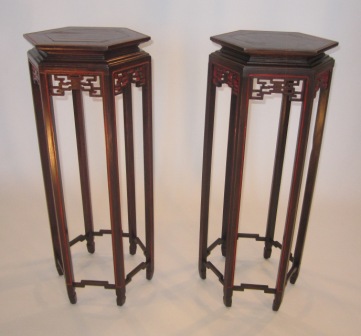 ---
Chinese Cabinet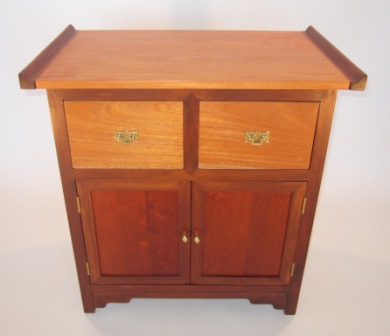 Honduras Mahogany with some of the members stained.
This is based on the design of traditional Chinese cupboards where the sides taper in at about 2 degrees. It has a more modern look by the use of a combination of plain and stained Honduras Mahogany.
Size: 28.5 in. wide x 17 in. deep x 31 in. high
---
Inlaid Occasional Table
Honduras Mahogany with center inlay of Thai Rosewood and edge inlay of Maple and Walnut.
The design of this table is taken from an early 1900s Scottish antique table that has been in our family since the about 1925. The original table was made by one of the small furniture makers who were based in Glasgow in the early part of the late 19th, early 20th, century but have long been out of business. It was design for the mass production of the day so it is a very simple construction made using only 10 pieces of wood held together by 12 screws and very simple joinery.
Even though it is a "mass production" piece it's simple lines give it a delicate, appealing, appearance.
I have made several of these tables including the Rosewood version also shown on this website. On this version of the table I inlaid an oval feature to give a more interesting look to the top.
Size: 23" wide x 18" deep x 30" high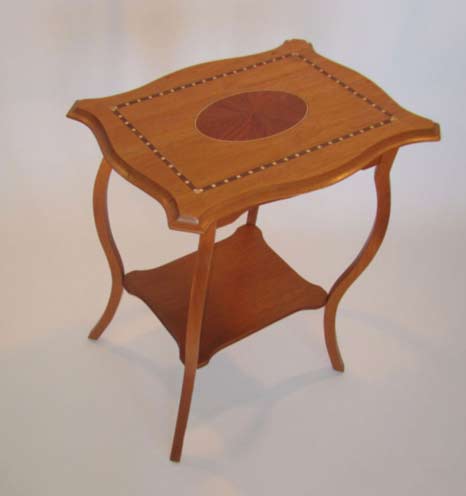 ---
Rosewood Occasional Table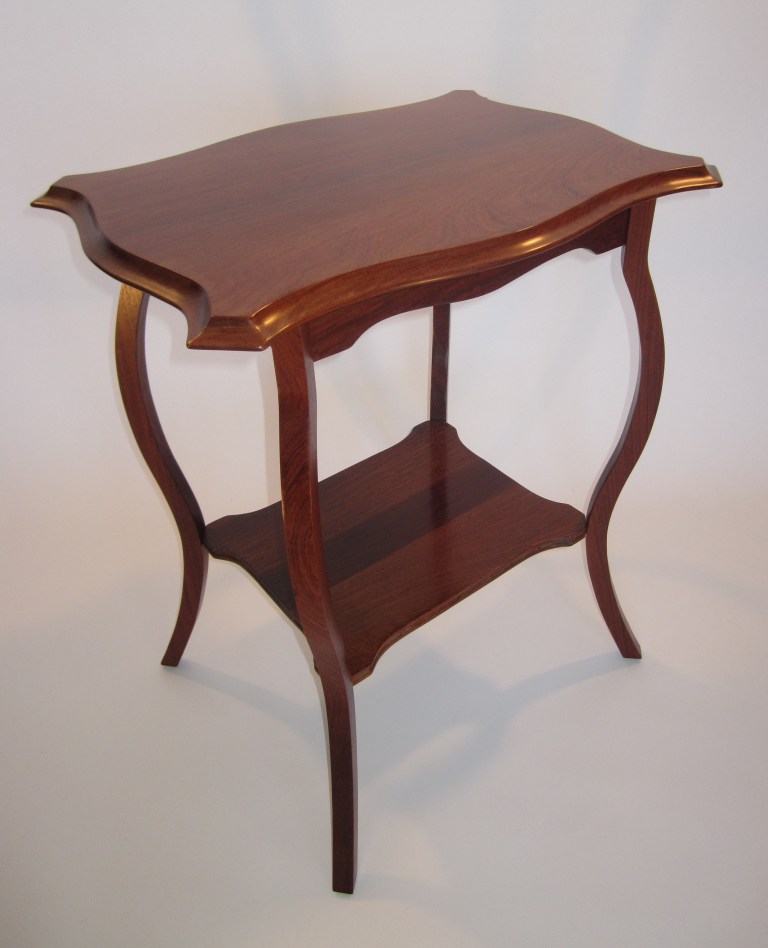 Thai Rosewood with an Indian Rosewood insert in the bottom shelf
Another version of the early 1900s Scottish antique table
Size: 23" wide x 18" deep x 30" high
---
Room Divider
This Japanese inspired room screen was built as an experiment in working with thin wooden strips on Mulberry paper. It has led me to studying the fascinating topic of Japanese and Chinese screen designs.
Honduras Mahogany frame with American Beach bars backed by Japanese Mulberry paper
Size of each panel is 18 in. by 72 in.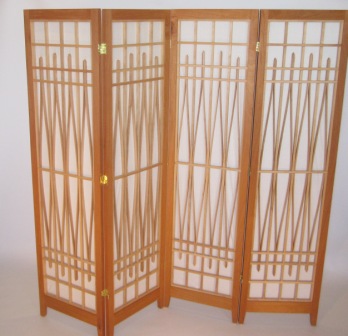 ---
---